Please add this worship song to your online church sermon, morning devotion, or evening quiet time.
Today's song is "When Love was Born" by Mark Schultz
"After Jesus was born in Bethlehem in Judea, during the time of King Herod, Magi from the east came to Jerusalem and asked, 'Where is the One who has been born King of the Jews? We saw His star when it rose and have come to worship Him.'"
Matthew 2:1-2 (NIV)
For God so loved the world that He gave His one and only Son, that whoever believes in Him shall not perish but have eternal life.
John 3:16 (NIV)
To celebrate Epiphany 2023, this week's song selection will be "When Love was Born," performed by Mark Schultz.
Just as the Magi had hope in the Star that God placed before them, we, too, want to keep our eyes focused on the light that God has given each of us through Jesus Christ.
Along with the Magi, we want to offer what we can to celebrate God's Love brought to us through Jesus.  We know our lives would be meaningless without Jesus Christ, our Lord.  We know that through Jesus' birth, life, death and resurrection, we have an opportunity for a new life in Christ, a restored relationship with God our Father, and life everlasting.  Through His stripes, we are indeed healed!
Today, we offer our gratitude, love, adoration, devotion, praise, and worship.  We want to lift Jesus above all others and declare Him to be the King of Kings and Lord of Lords.
The world was changed forever, When Christ, When Love, was born!
In Christ,
Lou-Anne
If this Song of Praise was a blessing and encouragement to you, if you know someone who needs comfort, encouragement or hope, or someone who loves to sing and dance with Contemporary Christian Music, please contact me.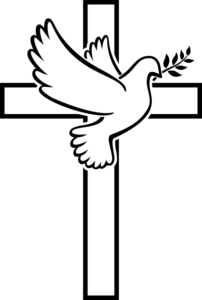 When Love was Born
Lyrics
Starlight shines, the night is still
Shepherds watch from a hill
I close my eyes, see the night
When love was born
Perfect child gently waits
A mother bends to kiss God's face
I close my eyes, see the night
When love was born
Angels fill the midnight sky, they sing
Hallelujah, He is Christ, our King
Emmanuel, Prince of peace
Loves come down for you and me
Heaven's gift, the holy spark
To let the way inside our hearts
Bethlehem, through your small door
Came the hope we've waited for
The world was changed forevermore
When love was born
I close my eyes, see the night
When love was born
Written by: Bernie Herms, Mark Schultz, Mark Mitchell Schultz, Stephanie Lewis
Lyrics © Music Services, Inc., Concord Music Publishing LLC, Warner Chappell Music, Inc.
Lyrics Licensed & Provided by LyricFind
May we grow together in the love of Christ to reflect upon the mercies and blessings upon our lives, to feel the presence of God's living Holy Spirit through worship to sing, pray, laugh, dance, cry, but mostly to praise our Lord and Father as we were indeed created2praise.