"Whoever dwells in the shelter of the Most High will rest in the shadow of the Almighty.  I will say of the Lord, "He is my refuge and my fortress, my God, in whom I trust."  Surely he will save you from the fowler's snare and from the deadly pestilence.  He will cover you with his feathers, and under his wings you will find refuge; his faithfulness will be your shield and rampart."
Psalm 91: 1-4 (NIV)
Suggested: Please read the entire chapter and claim its message for each day of your life.
"So do not fear, for I am with you; do not be dismayed, for I am your God.  I will strengthen you and help you; I will uphold you with my righteous right hand."
Isaiah 41:10 (NIV)
Today's song is "Power of Your Love," performed by Darlene Zschech of Hillsong Worship.  I hope this empowers you and fills you with the Holy Spirit.  Thirty years after its composition, "The Power of His Love' is as relevant today as when first introduced.  I am confident that we need the Power of Christ's Love more today than ever.
Healing is available at this moment.  Please let the Father hold you, let Christ's touch heal and deliver you, and let the Holy Spirit surround you with His warm embrace.  He promises that when you camp under His wing, your problems are not too great; he can carry you, strengthen, heal, and deliver you from any physical ailment, emotional bondage, struggle, pain, sin, or shame you may carry.
"Worthy is the Lamb, who was slain, to receive power and wealth and wisdom and strength and honour and glory and praise."
Rev 5: 12 (NIV)  
Summer Throwback Praise Inspiration
I remember trips across Canada and the U.S. with our family and friends, playing this newly released contemporary praise music by Darlene Zschech from Hillsong, Chris Tomlin, Michael W. Smith, Chris Rice, and many others, singing and harmonizing at the top of our lungs.  We had all the parts covered, alto, soprano, tenor, and bass; what amazing memories we have to this day of those Spirit-filled times.  At any given moment, we would break into song during our car rides, an afternoon of shopping to and from the states, down the interstate highways of our vacations, most Saturday evening get-togethers, and each Sunday morning worship.  What joy we had; you could not deny the presence of the Holy Spirit.
Please let the Holy Spirt fill you today.
In Christ,
Lou-Anne
Please add this worship song to your online church sermon, morning devotion, or evening quiet time.
Today's song is "Power of Your Love" performed by Darlene Zschech of Hillsong Music.
If this Song of Praise was a blessing and encouragement to you, if you know someone who needs comfort, encouragement or hope, or someone who loves to sing and dance with Contemporary Christian Music, please contact me.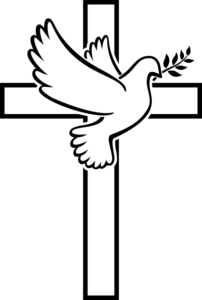 Power of Your Love
Lyrics
Lord I come to You
Let my heart be changed, renewed
Flowing from the grace
That I've found in You
Lord I've come to know
The weaknesses I see in me
Will be stripped away
By the power of Your love
Hold me close
Let Your love surround me
Bring me near
Draw me to Your side
And as I wait
I'll rise up like the eagle
And I will soar with You
Your Spirit leads me on
In the power of Your love
Lord unveil my eyes
Let me see You face to face
The knowledge of Your love
As You live in me
Lord renew my mind
As Your will unfolds in my life
In living every day
By the power of Your love
And I will soar with You
Your Spirit leads me on
In the power of Your love
Source: LyricFind
Songwriters: Geoff Bullock
The Power of Your Love lyrics © Capitol CMG Publishing,
Universal Music Publishing Group, Warner Chappell Music, Inc
May we grow together in the love of Christ to reflect upon the mercies and blessings upon our lives, to feel the presence of God's living Holy Spirit through worship to sing, pray, laugh, dance, cry, but mostly to praise our Lord and Father as we were indeed created2praise.