Please add this worship song to your online church sermon, morning devotion, or evening quiet time.
Today's song is "This Kingdom" performed by Darlene Zschech of Hillsong Music
"It is because of Him that you are in Christ Jesus, who has become for us wisdom from God, that is, our righteousness, holiness and redemption.  Therefore, as it is written: "Let the one who boasts boast in the Lord."
1 Corinthians 1: 30-31 (NIV)
What great memories I have of listening, singing, and praising God through "This Kingdom," performed by Darlene Zschech of Hillsong Music.  I cannot help but be filled with the Holy Spirit every time I hear and sing this song.
God is amazingly good to each of us, and the subject of "Jesus, God's righteousness revealed" proves over and over to be a powerful gift from our Father.  This song was powerful in the early eighties, but what heightened meaning do the words of this song communicate to us today when it seems that we are up against Satan's activities each and every day.
Today, as we pray that Jesus' Kingdom be on earth as it is in Heaven, we cannot wait until the fulfilment of Christ's Kingdom here on Earth.  A Kingdom that will truly have no end and a Kingdom with unimaginable glory.
"The seventh angel sounded his trumpet, and there were loud voices in heaven, which said: "The kingdom of the world has become the kingdom of our Lord and of His Messiah, and He will reign forever and ever."
Rev 11:15 (NIV)
We anxiously await the day that we will join the chorus;
"Then I heard every creature in heaven and on earth and under the earth and on the sea, and all that is in them, saying: "To him who sits on the throne and to the Lamb be praise and honour and glory and power, forever and ever!"
Rev 5:13 (NIV)
How blessed when we find our Creator, Saviour, Friend, and Redeemer, Jesus, the expression of God's Love.  The name of Jesus is all we will ever need for our broken, beaten, bruised, sinful, and shameful lives.  The name of Jesus is the answer to any problem we may face. Today our sorrows, sins, and shame can be washed white as snow by the blood of Jesus our Redeemer.  Thankfully, salvation is not complicated, and it is for everyone.
"If you declare with your mouth, "Jesus is Lord," and believe in your heart that God raised him from the dead, you will be saved."
Romans 10:9 (NIV)
Jesus, God's righteousness revealed.  We are blessed, so let's praise Him today.
Summer Throwback Praise Inspiration
I remember trips across Canada and the U.S. with our family and friends, playing this newly released contemporary praise music by Darlene Zschech from Hillsong, Chris Tomlin, Michael W. Smith, Chris Rice, and many others, singing and harmonizing at the top of our lungs.  We had all the parts covered, alto, soprano, tenor, and bass; what amazing memories we have to this day of those Spirit-filled times.  At any given moment, we would break into song during our car rides, an afternoon of shopping to and from the states, down the interstate highways of our vacations, most Saturday evening get-togethers, and each Sunday morning worship.  What joy we had; you could not deny the presence of the Holy Spirit.
In Christ,
Lou-Anne
If this Song of Praise was a blessing and encouragement to you, if you know someone who needs comfort, encouragement or hope, or someone who loves to sing and dance with Contemporary Christian Music, please contact me.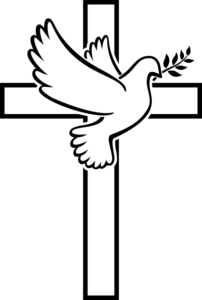 This Kingdom
Lyrics
Jesus, God's righteousness revealed,
The Son of Man, the Son of God,
His Kingdom come.
Jesus, redemption's sacrifice,
Now glorified, now testified
His Kingdom come.
And this Kingdom will know no end,
And it's glory shall know no bounds.
For the majesty and power
Of this Kingdom's King has come.
And this Kingdom's reign,
And this Kingdom's rule,
And this Kingdom's power and authority
Jesus, God's righteousness revealed.
Jesus, the expression of God's love,
The Grace of God, the Word of God, revealed to us.
Jesus, God's holiness displayed,
Now glorified, now justified, His Kingdom come.
Jesus, God's righteousness revealed.
Jesus, God's righteousness revealed.
Source: LyricFind
Songwriters: Geoffrey Bullock
This Kingdom lyrics © DistroKid,
Universal Music Publishing Group
May we grow together in the love of Christ to reflect upon the mercies and blessings upon our lives, to feel the presence of God's living Holy Spirit through worship to sing, pray, laugh, dance, cry, but mostly to praise our Lord and Father as we were indeed created2praise.