Please add this worship song to your online church sermon, morning devotion, or evening quiet time.
Today's song is "Let the Peace of God Reign" performed by Hillsong Music
"Peace I leave with you, My peace I give unto you: not as the world giveth, give I unto you. Let not your heart be troubled, neither let it be afraid."
John 14: 27 (KJV)
"Come unto Me, all ye that labour and are heavy laden, and I will give you rest.  Take My yoke upon you, and learn of Me; for I am meek and lowly in heart: and ye shall find rest unto your souls.  For My yoke is easy, and My burden is light."
Matt 11: 28-30 (KJV)
Today, in the final song of our Summer Throwback Praise Series, "Let the Peace of God Reign," we find that God's message performed by Hillsong Music is as relevant in 2023 as it was in 1983.  Today more than ever, we admit we are a people in need of a Saviour.  We need You, God our Father, Jesus Christ Your Son, and Your Holy Spirit, who offers peace, love, comfort, forgiveness, restoration, grace, and mercy to a lost and hurting world.
We are a creation that has been created in the image of our Father God.  We have been wired to desire and enjoy praising our Creator.  We have been wired to enjoy relationships, peace, and beauty, all of His good things.  Satan has done everything possible to take away the good things originally given to us by our Father.  Satan wants to kill, steal, and destroy at every opportunity possible; he wants to sever our relationships, especially that between the Father and ourselves; he wants to stir up chaos, confusion, pain, and suffering; he wants to destroy each of us financially, spiritually, emotionally, physically; and above all, he wants to take our eyes off the Father, Son, and Holy Spirit, as well as redirect our praise, of the Father, Son, and Holy Spirit, to himself.  Fortunately, we have a loving Father that is far, far, far, greater than he is and is always working our circumstances out to restore good in our lives, bless us, and ultimately show His glory, goodness, and faithfulness through His working out all of these things.
We bless our Creator God today for His might, glory, and strength; we desire to draw in close to Him; find rest, comfort, and peace within His protective and loving arms.
How can we find rest, comfort, and peace today?
I suggest we listen to God's voice in our quiet devotional time, in the rustling of the leaves, chirping birds, trickling of the brooks, pitter patter of the summer's rain, children's laughter, or whatever other natural sound you may be hearing at this moment.  Why not turn off the distracting, confusing, conflicting, manipulating voices of Satan?  Why not turn off our televisions, computers, tablets, and phones?  God would love a conversation with you at this very moment.  He can take any conversation you may have, and you can tell Him exactly how you are feeling and what you are thinking about.  He will listen to your cries and frustrations, answer your questions, offer you rest, and surround You with His love, comfort, mercy, grace, forgiveness, restoration, and peace that doesn't even make sense in our natural world.
I pray that you "Let the Peace of God Reign" in your life today and all the days to come!
Summer Throwback Praise Inspiration
I remember trips across Canada and the U.S. with our family and friends, playing this newly released contemporary praise music by Darlene Zschech from Hillsong, Chris Tomlin, Michael W. Smith, Chris Rice, and many others, singing and harmonizing at the top of our lungs.  We had all the parts covered, alto, soprano, tenor, and bass; what amazing memories we have to this day of those Spirit-filled times.  At any given moment, we would break into song during our car rides, an afternoon of shopping to and from the states, down the interstate highways of our vacations, most Saturday evening get-togethers, and each Sunday morning worship.  What joy we had; you could not deny the presence of the Holy Spirit.

In Christ,
Lou-Anne
If this Song of Praise was a blessing and encouragement to you, if you know someone who needs comfort, encouragement or hope, or someone who loves to sing and dance with Contemporary Christian Music, please contact me.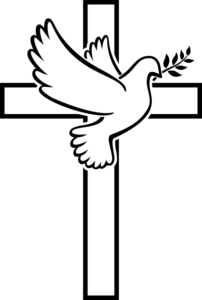 Let the Peace of God Reign
Lyrics
Father of life draw me closer
Lord, my heart is set on You
Let me run the race of time
With Your life unfolding mine
And let the peace of God, let it reign
Oh Holy Spirit, Lord my comfort
Strengthen me, hold my head up high
And I stand upon Your truth
Bringing glory unto You
And let the peace of God, let it reign
Oh Lord, I hunger for more of You
Rise up within me let me know Your truth
Oh Holy Spirit, saturate my soul
And let the life of God
Fill me now
Let Your healing power
Breathe life and make me whole
And let the peace of God, let it reign
And let the life of God
Fill me now
Let Your healing power
Breathe life and make me whole
And the peace of God, let it reign
Source: Musixmatch
Songwriters: Darlene Zschech
Let The Peace Of God Reign lyrics © Wondrous Worship
May we grow together in the love of Christ to reflect upon the mercies and blessings upon our lives, to feel the presence of God's living Holy Spirit through worship to sing, pray, laugh, dance, cry, but mostly to praise our Lord and Father as we were indeed created2praise.