Please add this worship song to your online church sermon, morning devotion, or evening quiet time.
Today's song is "Victor's Crown" performed by Darlene Zschech
"It has now been revealed through the appearing of our Savior, Christ Jesus, who has destroyed death and has brought life and immortality to light through the gospel."
2 Tim 1:10 (NIV)
"But thanks be to God! He gives us the victory through our Lord Jesus Christ."
1 Cor 15:57 (NIV)
"The God of peace will soon crush Satan under Your feet.  The grace of our Lord Jesus Christ be with you."
Romans 16:20 (NIV)
Today's song, Victor's crown by Darlene Zschech, celebrates Jesus' victory at the cross, our victory through Christ, and Jesus' final victory over Satin.
Look out, Satin; your time is short!
It is hard to deny that Satin has had a field day over the past few years with his lies and deception.  Our world has been turned upside down; love has been replaced with hate, truth with deception, and we live in fear, anxiety, anger, worry, hopelessness, weakness, failure, and turmoil.  We feel alone, useless, and without hope.  All of these are lies from Satin and the pit of Hell.  God tells us He will give us rest, refreshment, healing, guidance, purpose, protection, faithfulness, hope, consecration, abundance, blessing, security, provision, love, joy, peace, patience, kindness, goodness, and faithfulness.
"For no matter how many promises God has made, they are "Yes" in Christ. And so through him, the "Amen" is spoken by us to the glory of God."
2Cor 1:20 (NIV)
Those of us that have put our faith in Christ know how this story ends; we have read the ending of God's word; it is a victory for us through Jesus but crushing for Satin.
Yes, Satin is having a field day (for now) but praise God, Jesus was, is, and will be victorious!
Watch out, Satin; your end is coming!
Every high thing will come down!
Every stronghold will be broken!
Your cross could not contain our Saviour!
You were defeated at the cross!
You will be crushed, trampled on and cast into the eternal lake of fire
when our Lord returns to deal with you once and for all!
Hallelujah, Jesus; You wear the Victor's Crown!
You are the risen Lamb!
You conquered death!
You will rule and reign for eternity!
You alone are worthy to receive power, wealth, wisdom,
strength, honour, glory, and praise!
In Christ,
Lou-Anne
If this Song of Praise was a blessing and encouragement to you, if you know someone who needs comfort, encouragement or hope, or someone who loves to sing and dance with Contemporary Christian Music, please contact me.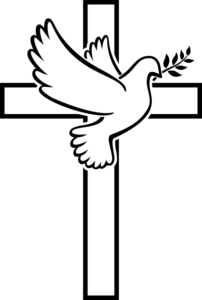 Victor's Crown
Lyrics
You are always fighting for us
Heaven's angels all around
My delight is found in knowing
That You wear the Victor's crown
You're my help and my defender
You're my Savior and my friend
By Your grace I live and breathe to worship You
At the mention of Your greatness
In Your Name I will bow down
In Your presence fear is silent
For You wear the Victor's crown
Let Your glory fill this temple
Let Your power overflow
By Your grace I live and breathe to worship You
Hallelujah
You have overcome
You have overcome
Hallelujah
Jesus, You have overcome the world
You are ever interceding
As the lost become the found
You can never be defeated
For You wear the Victor's crown
You are Jesus the Messiah
You're the Hope of all the world
By Your grace I live and breathe to worship You
Every high thing must come down
Every stronghold shall be broken
You wear the Victor's crown
You have overcome, You have overcome
At the cross the work was finished
You were buried in the ground
But the grave could not contain You
For You wear the Victor's crown
Source: LyricFind
Songwriters: Darlene Zschech / Israel Houghton / Kari Jobe Carnes
Victor's Crown lyrics © Capitol Christian Music Group,
Capitol CMG Publishing, Integrity Music,
Universal Music Publishing Group
May we grow together in the love of Christ to reflect upon the mercies and blessings upon our lives, to feel the presence of God's living Holy Spirit through worship to sing, pray, laugh, dance, cry, but mostly to praise our Lord and Father as we were indeed created2praise.