Please add this worship song to your online church sermon, morning devotion, or evening quiet time.
Today's song is "Above All" performed by Michael W. Smith
"He Himself bore our sins" in His body on the cross, so that we might die to sins and live for righteousness; by His wounds, you have been healed."
1 Peter 2:24 (NIV)
"If you declare with your mouth, 'Jesus is Lord,' and believe in your heart that God raised Him from the dead, you will be saved.  For it is with your heart that you believe and are justified, and it is with your mouth that you profess your faith and are saved.  As Scripture says, 'Anyone who believes in Him will never be put to shame.'"
Romans 10: 9-11 (NIV)
Today's song is "Above all," performed by Michael W. Smith.
God the Father, Son, and Holy Spirit was there from the beginning of time. He created all things He was, is, and is to come.  He reigns above all men, all kings, all nature; all created things and thrones.  Yet, Jesus, the Lord of Lords, King of Kings, Alpha and Omega, came from heaven to earth, took on human flesh, and showed us how to live and love; He lived to die, becoming our sacrificial Lamb; He was crushed, beaten, scourged, spat upon, bruised, stripped, and pierced; He died yes, but most important He would rise from the dead; conquering death; He came back for a short time but when He left, He promised He would send a gift, this gift would soon be experienced at Pentecost with the revealing of the Holy Spirit.  Jesus now sits on the right hand of God the Father; as promised, He has gone to prepare a place for those that love and claim Him as Lord and Saviour, one day, He will return for His spotless bride, the church.  His promises are always true.  All that is required is faith in Jesus Christ; we can accept Him in our Hearts and declare Him as our Lord and Saviour.
We can all choose Him today; hallelujah!
He thought of each of us Above All!
In Christ,
Lou-Anne
If this Song of Praise was a blessing and encouragement to you, if you know someone who needs comfort, encouragement or hope, or someone who loves to sing and dance with Contemporary Christian Music, please contact me.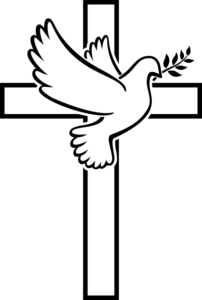 Above All
Lyrics
Above all powers, above all kings
Above all nature and all created things Above all wisdom and all the ways of man You were here before the world began
Above all kingdoms, above all thrones
Above all wonders the world has ever known Above all wealth and treasures of the earth There's no way to measure what You're worth
Crucified, and laid behind a stone
You lived to die, rejected and alone Like a rose trampled on the ground You took the fall and thought of me Above all
Source: LyricFind
Songwriters: Lenny LeBlanc / Paul Joseph Baloche
Above All lyrics © BMG Rights Management, Capitol CMG Publishing,
Integrity Music, Warner Chappell Music, Inc
May we grow together in the love of Christ to reflect upon the mercies and blessings upon our lives, to feel the presence of God's living Holy Spirit through worship to sing, pray, laugh, dance, cry, but mostly to praise our Lord and Father as we were indeed created2praise.