Please add this worship song to your online church sermon, morning devotion, or evening quiet time.
Today's song is "Your Grace Still Amazes Me" by Phillips Craig & Dean
"And may you have the power to understand, as all God's people should, how wide, how long, how high, and how deep His love is."
Ephesians 3:18 (NLT)
"For it is by grace you have been saved, through faith and this is not from yourselves, it is the gift of God."
Ephesians 2:8 (NIV)
Today's song, "Your Grace Still Amazes Me," is performed by Phillips Craig and Dean.  Please allow yourself to be ministered to by its message proclaiming the Love and Grace of our Lord and Heavenly Father; enjoy its beautiful melody and rich harmonies while giving honour, praise, and glory to our Creator, Healer, Father, and Friend.
Our Father's Grace and Love: it's deeper, wider, higher, and stronger than anything we can see or imagine.  The proof of this was witnessed when Jesus willingly submitted Himself to the cross for the debt we should have paid.
Many of us have been in the position of receiving a gift from a friend or loved one, and we are left with the helpless thought of, "How could I ever match this gift, why would they  do this for me, or how do I say or give a proper thank you?"  How much more profound is the realization that there is nothing we can do or say, no proper thank you, no amount of life's service could we give to repay the debt we owe for Christ's sacrifice made for our sins?
Because of Jesus' sacrifice at the cross, we all find ourselves in this position, where we will never, through our works be able to re-pay this dept.  The only proper response is to accept God's gift of salvation, share the good news of God's love, grace, and mercy, and then give from within every ounce of praise, honour, and glory to our Lord and Redeemer.
God is Good All the Time, and All the Time, God is Good!
In Christ,
Lou-Anne
If this Song of Praise was a blessing and encouragement to you, if you know someone who needs comfort, encouragement or hope, or someone who loves to sing and dance with Contemporary Christian Music, please contact me.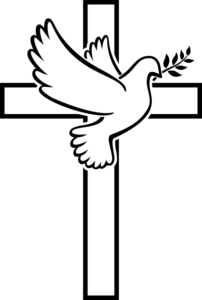 Your Grace Still Amazes Me
Lyrics
My faithful father
Enduring friend
Your tender mercy is like a river with no end
It overwhelms me
Covers my sin
Each time I come into your presence
I stand in wonder once again
Your grace still amazes me
Your love is still a mystery
Each day I fall on my knees
'Cause your grace still amazes me
Your grace still amazes me
Oh, patient savior
You make me whole
You are the author and the healer of my soul
What can I give you?
Lord, what can I say?
I know there's no way to repay you
Only to offer you my praise
It's deeper, it's wider
It's stronger, it's higher
It's deeper, it's wider (it's deeper, it's wider)
It's stronger, it's higher (it's stronger, it's higher)
Than anything my eyes can see
Source: Musixmatch
Songwriters: Andrew Shawn Craig / Connie Harrington
Your Grace Still Amazes Me lyrics © Little Cricket Music,
Praisesong Press, Ariose Music Group Inc.
May we grow together in the love of Christ to reflect upon the mercies and blessings upon our lives, to feel the presence of God's living Holy Spirit through worship to sing, pray, laugh, dance, cry, but mostly to praise our Lord and Father as we were indeed created2praise.