Please add this worship song to your online church sermon, morning devotion, or evening quiet time.
Today's song is "Walking Free" by Micah Tyler
"Who shall separate us from the love of Christ?   Shall tribulation, or distress, or persecution, or famine, or nakedness, or danger, or sword?  As it is written, 'For your sake we are being killed all the day long; we are regarded as sheep to be slaughtered.'  No, in all these things we are more than conquerors through Him who loved us.  For I am sure that neither death nor life, nor angels nor rulers, nor things present nor things to come, nor powers, nor height nor depth, nor anything else in all creation, will be able to separate us from the love of God in Christ Jesus our Lord."
Romans 8:35-39 (ESV)
I love a testimonial, rags to riches story.  I love the story, with its twists and turns, depth of despair and height of victory.  I love the moment when I think, wow, God took you from "that" to what I see in front of me today!   I wish we could share our testimonies today.  What an inspiration they could be.  I am always amazed how we, the fallen, are lifted by our Father God.  When we take one step towards our Father, He will run towards us with His outstretched arms and bring us back home where we belong-every time!
I hope you are inspired by today's video Walking Free by Micah Tyler.  Please feel uplifted and encouraged by the message and fun musical melody.  I hope you can sing all week long.  "I'm walking, walking, walking free.  No more darkness; guilt has lost its grip on me."
What is our testimony today?  We all have one.
Did we walk away from God?  We all have, at one time or another.
How were we removed from the depths that we had fallen?  God has a specific plan for each of us.
Who or what did God place before us to turn us back to Him?  I suspect the people and circumstances He put in front of you were exactly who and what you needed.
How did He rescue you?  Did you feel a persistence from the Holy Spirit?  Did you have a praying, never giving up grandparent, friend, or neighbour?  Did someone go the extra mile to show you that you were loved and worth everything?
Please reflect on your testimony today, God's mercies in your life, His patience, the blessings He has placed upon your life, and how God has worked for the good in your life; how you are strengthened and supported every day by the love of the Father and give God all the Glory.
If we were asked today to share our testimony, would or could we share our deepest pains, sorrows, hurts, and despair in a way that Christ would take the glory of our lives.
Maybe we could find an opportunity to share our testimony with someone this week.
If you need encouragement or support today, I hope this video, with its various testimonies, will bring you just that.
Jesus is always a prayer away.
May we call out to Him today.
In Christ,
Lou-Anne
If this Song of Praise was a blessing and encouragement to you, if you know someone who needs comfort, encouragement or hope, or someone who loves to sing and dance with Contemporary Christian Music, please contact me.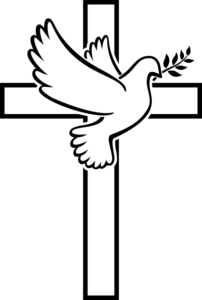 Walking Free
Lyrics
The verdict was guilty
Case closed the end
No chance for me to ever leave
This prison of my sin
Now I know it might sound crazy
But one day a key unlocked that cell
I heard a small voice say
Your debts been paid by somebody else
And now I'm walking, walking
Walking free
No more darkness
Guilt has lost its grip on me
When mercy called my name
Those chains fell at my feet
And now I'm walking, walking
Walking free
Now I ain't nothing perfect
I still stumble every single day
I still get knocked down
But the difference now
Is that's not where I stay
'Cause I've got a Savior
Who knows everywhere I've been
And He's telling me that I never have to
Go back there again
To the one walking wounded
And to the one with regret
Look up and see your victory is just up ahead
'Cause there is a Savior
Who knows everywhere you've been
And He's telling you that you never have to
Go back there again
So if you know that you never have to
Go back there again
Then sing
And now I'm walking, walking
Walking Free
Source:  LyricFind
Songwriters: Andrew Pruis / Matthew West / Micah Tyler
Walking Free lyrics © Anthem Entertainment Lp, Kobalt Music Publishing Ltd.
May we grow together in the love of Christ to reflect upon the mercies and blessings upon our lives, to feel the presence of God's living Holy Spirit through worship to sing, pray, laugh, dance, cry, but mostly to praise our Lord and Father as we were indeed created2praise.