Please add this worship song to your online church sermon, morning devotion, or evening quiet time.
Today's song is "The Blessing" by Chris Brown, Cody Carnes, Kari Jobe, Steven Furtick performed by 154 Nations 257 Languages One Voice Hope without Borders
"The Lord said to Moses, 'Tell Aaron and his sons, this is how you are to bless the Israelites. Say to them:  The Lord bless you and keep you; the Lord make his face shine on you and be gracious to you; the Lord turn his face toward you and give you peace.  So they will put my name on the Israelites, and I will bless them.'"
Numbers 6: 22-27 (NIV)

Our song of praise and reflection this week is "The Blessing," based on Numbers 6:22-27, also known as the Aaronic Blessing, by Chris Brown, Kari Jobe, Cody Carnes, and Steven Furtick.  It seems hard to deny that it was precisely timed and inspired by our Father God to help during this challenging time of the last two years.  Since the release of "The Blessing" in early March of 2020, the church has embraced the song throughout the Nations.  According to the writers, it is a piece that just about didn't happen.  On Thursday, February 27, 2020, this group met at around 10:00 am to finish a demo recording for another new release.  It was late in the day, and although everyone was tired and ready to go home, the group started playing around with the melody and lyrics of "The Blessing."  The piece emerged from the writers in waves, and within a few hours, they could not deny the power, impact, blessing, and encouragement by it.
I heard "The Blessing" performed in early March 2020 and was blown away by the melody and power of the lyrics.  It had been only introduced by the "Elevation" church, led by Steven Furtick.  Now two years later, it has been performed by countless performers and groups around the globe in their native tongue, each powerful and inspirational in their unique presentation, with a declaration and prayer for our Father God's "blessing" to His faithful followers.
I take away many messages from the testimony from the writers of "The Blessing" and the performance shared with you today.  God is always at work, and through the Spirit, He intercedes, moving through and among the Nations to build His Kingdom, as well as on a personal level, that He is always interceding for each of us; as He knows our needs, the frustrations we carry, the tears we shed, and the struggles we face.  In response, He promises his protection, deliverance, and grace to each of us and offers hope, peace, and blessing when we call upon His name and reach out to Him.
Just as the composers of The Blessing allowed the Holy Spirit to work in and through them, we should be ready, willing, and open to any calling from the Holy Spirit; we should always listen and act according to His prompting so that He may do mighty things through us as well.  We may have an impact on our communities, country, nations, and beyond if we respond diligently to the Holy Spirit's call.  The world needs our voice; may we feel empowered by the Holy Spirit to share our faith in Jesus Christ with a lost and lonely world.
Finally, if you feel alone at this time, I hope this Christian music video will prove to you that you are part of a huge body of Christ.  You are "in the cool club" of Christ's kingdom, surrounded by a body of believers that passionately want to know Jesus, to be filled with His Holy Spirit, and to share His message of life and life everlasting.
May Christ bless and keep you, make His face shine on you, be gracious to you, and give you peace.
In Christ,
Lou-Anne
If this Song of Praise was a blessing and encouragement to you, if you know someone who needs comfort, encouragement or hope, or someone who loves to sing and praise with Contemporary Christian Music, please share this site or contact me.  I will be pleased to provide you with business cards to share with friends and family.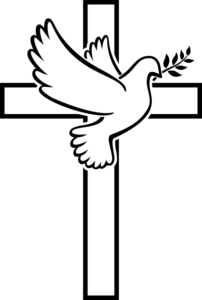 The Blessing
Lyrics
The Lord bless you
And keep you
Make His face shine upon you
And be gracious to you
The Lord turn His Face toward you
And give you peace
Amen Amen Amen
Amen Amen Amen
May His favour be upon you
And a thousand generations
And your family
And your children
And their children
And their children
May His presence go before you
And behind you
And beside you
All around you
And within you
He is with you
He is with you
In the morning
In the evening
In your coming
And your going
In your weeping
And rejoicing
He is for you
He is for you
Amen Amen Amen
Amen Amen Amen
"The Blessing" Words & Music by Chris Brown, Cody Carnes, Kari Jobe, Steven Furtick
2020 Capitol CMG Publishing/Sony/ATV Music Publishing LLC
May we grow together in the love of Christ to reflect upon the mercies and blessings upon our lives, to feel the presence of God's living Holy Spirit through worship, to sing, pray, laugh, dance, cry, but mostly to praise our Lord and Father as we were indeed created2praise.