Please add this worship song to your online church sermon, morning devotion, or evening quiet time.
Today's song is "Start a Fire" by Unspoken
"And it shall come to pass afterward, that I will pour out My Spirit on all flesh; your sons and your daughters shall prophesy, your old men shall dream dreams, and your young men shall see visions.  Even on the male and female servants in those days, I will pour out My Spirit. "And I will show wonders in the heavens and on the earth, blood and fire and columns of smoke. The sun shall be turned to darkness, and the moon to blood, before the great and awesome day of the Lord comes. And it shall come to pass that everyone who calls on the name of the Lord shall be saved. For in Mount Zion and in Jerusalem there shall be those who escape, as the Lord has said, and among the survivors shall be those whom the Lord calls."
Joel 2: 28-32
 "Therefore, go and make disciples of all nations, baptizing them in the name of the Father and of the Son and of the Holy Spirit, and teaching them to obey everything I have commanded you. And surely, I am with you always, to the very end of the age."
Matthew 28:19-20 (NIV)
"But you will receive power when the Holy Spirit comes on you; and you will be My witnesses in Jerusalem, and all Judea and Samaria, and to the ends of the earth."
Acts 1:8 (NIV)
"Holy Spirit Spark a Flame" (through us) Part 2
Today's song is "Start a Fire," performed by the group Unspoken.  With a spark and fire in our hearts and souls from Your Holy Spirit, may we have the courage to step out beyond ourselves to spread Your word, one by one, two by two; we desire to join forces to grow bigger, stronger, louder, drawing in fellow followers for Christ, first in our communities, next in our nation, and finally, may we link hands across the world shouting, singing, praying, dancing, and giving praise to our Father.
Two thousand years ago, just as He promised, Christ ascended to the Father in a spectacular display of greatness to take His position at the right hand of God the Father to rule and reign as King of Kings and Lord of Lords.  Again, just as He promised, forty days later, with a sound of a mighty rushing wind, flames of fire, and the gift of tongues, He would send the Holy Spirit to a small group that would be baptized into a living relationship with Jesus Christ and then connected as one body in Christ, forming Christ's church and planting the seeds of growth for His Kingdom.  The church now being called to witness, teach, pray, and fellowship.
Just as this gift of the Holy Spirit was given to those few in that small room, for the past two thousand years, generation after generation, this same Holy Spirit was available to the faithful that called upon His name.  Yes, through the ages, Satin tried to extinguish the light of Christ; however, the living, breathing Spirit of God quietly, persistently fanned and powered Christ's church that remained alive and well throughout the ages, offering light to the lost and wounded sinner.
Today, we desire that same spark of the Holy Spirit within our souls, that God's living Holy Spirit, fill us, heal us, and prompt us, that we may be awakened to the calling He has for our lives and unite us so that we shine His light within our communities, country, nation, and across the world until Jesus' spectacular return.
In Christ,
Lou-Anne
If this Song of Praise was a blessing and encouragement to you, if you know someone who needs comfort, encouragement or hope, or someone who loves to sing and praise with Contemporary Christian Music, please share this site or contact me.  I will be pleased to provide you with business cards to share with friends and family.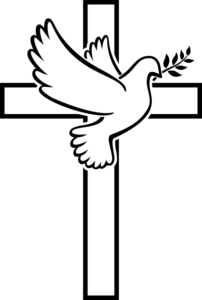 Start a Fire
Lyrics
This world can be cold and bitter
Feels like we're in the dead of winter
Waiting on something better
But am I really gonna hide forever?
Over and over again
I hear Your voice in my head
Let Your light shine, let Your light shine for all to see
Start a fire in my soul
Fan the flame and make it grow
So there's no doubt or denying
Let it burn so brightly
That everyone around can see
That it's You, that it's You that we need
Start a fire in me
You only need a spark to start a whole blaze
It only takes a little faith
Let it start right here in this city
So these old walls will never be the same
Over and over again
I hear Your voice in my head
They need to know
I need to go
Spirit won't You fall on my heart now
You are the fire, You are the flame
You are the light on the darkest day
We have the hope, we bear Your name
We carry the news that You have come to save
Only You can save
Songwriters: Mosley Seth David / Lowry Jonathan Burton / Mattson Chad Michael
Start a Fire lyrics © Sony/atv Songs Llc, The Scientists Canvas, Okagor Music Publishing, Music Of Liberal Arts Publishing, Fake And Jaded Music, Zmishlany Music, Songs Of Universal Inc.
May we grow together in the love of Christ to reflect upon the mercies and blessings upon our lives, to feel the presence of God's living Holy Spirit through worship to sing, pray, laugh, dance, cry, but mostly to praise our Lord and Father as we were indeed created2praise.