Please add this worship song to your online church sermon, morning devotion, or evening quiet time.
Today's song is "Shout to the Lord" performed by Darlene Zschech of  Hillsong Music
"Shout for joy to the Lord, all the earth.  Worship the Lord with gladness; come before Him with joyful songs.  Know that the Lord is God.  It is He who made us, and we are His; we are His people, the sheep of His pasture.  Enter His gates with thanksgiving and His courts with praise; give thanks to Him and praise His name.  For the Lord is good and His love endures forever; His faithfulness continues through all generations."
Psalm 100: 1-5 (NIV)
Today's song, "Shout to the Lord," performed by Darlene Zschech of Hillsong Music, has been a source of inspiration for over thirty years now.  When first introduced, this song, along with others such as Power of Your Love, This Kingdom, Let the Peace of God Reign, and many others, kindled praise and worship to a generation of believers.  As I will share, these were exciting times.
I recently heard a podcaster share how he and his friends would cruise the streets of Hollywood Boulevard in the late 80s and '90s, blaring these newfound contemporary Christian songs from their car speakers, singing at the top of their lungs, all the while being emboldened and stirred by the Spirit of God.
This podcaster's description mirrored my experience to a tee; I remember trips across Canada and the U.S. with our family and friends, playing this newly released contemporary praise music by Darlene Zschech from Hillsong, Chris Tomlin, Michael W. Smith, Chris Rice,  and many others, singing and harmonizing at the top of our lungs.  We had all the parts covered, alto, soprano, tenor, and bass; what amazing memories we have to this day of those Spirit-filled times.  At any given moment, we would break into song during our car rides, an afternoon of shopping to and from the states, down the interstate highways of our vacations, most Saturday evening get-togethers, and each Sunday morning worship.  What joy we had; you could not deny the presence of the Holy Spirit.
I hope this music fills you with the Holy Spirit as it did when first introduced.  Praise Him today "with every breath you have" for His power, majesty, and glorious works.
For nothing, but nothing, but nothing, compares to the promise we have in Christ!
We give Him all glory, honour, and praise today and for all eternity.
In Christ,
Lou-Anne
If this Song of Praise was a blessing and encouragement to you, if you know someone who needs comfort, encouragement or hope, or someone who loves to sing and dance with Contemporary Christian Music, please contact me.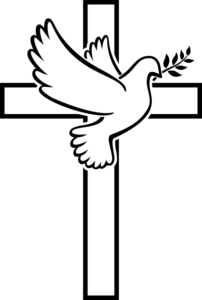 Shout to the Lord
Lyrics
My Jesus, my Saviour
Lord there is none like You
All of my days I want to praise
The wonders of Your mighty love
My comfort, my shelter
Tower of refuge and strength
Let every breath, all that I am
Never cease to worship You
Shout to the Lord all the Earth, let us sing
Power and majesty, praise to the King
Mountains bow down and the seas will roar
At the sound of Your name
I sing for joy at the work of Your hands
Forever I'll love You, forever I'll stand
Nothing compares to the promise I have
In You
I sing for joy at the work of Your hands
Forever I'll love You, forever I'll stand
Nothing compares to the promise I have
Oh nothing compares to the promise I have
Nothing compares to the promise I have
In You
Source: LyricFind
Songwriters: Darlene Joyce Zschech
Shout to the Lord lyrics © BMG Rights Management
May we grow together in the love of Christ to reflect upon the mercies and blessings upon our lives, to feel the presence of God's living Holy Spirit through worship to sing, pray, laugh, dance, cry, but mostly to praise our Lord and Father as we were indeed created2praise.