Please add this worship song to your online church sermon, morning devotion, or evening quiet time.
Today's song is "Revelation Song" performed by Guy Penrod
"After this I looked, and there before me was a door standing open in heaven. And the voice I had first heard speaking to me like a trumpet said, 'Come up here, and I will show you what must take place after this.'  At once I was in the Spirit, and there before me was a throne in heaven with someone sitting on it.  And the one who sat there had the appearance of jasper and ruby. A rainbow that shone like an emerald encircled the throne.  Surrounding the throne were twenty-four other thrones, and seated on them were twenty-four elders.  They were dressed in white and had crowns of gold on their heads.  From the throne came flashes of lightning, rumblings and peals of thunder. In front of the throne, seven lamps were blazing. These are the seven spirits of God."
Rev 4:2-5 (NIV)
"Each of the four living creatures had six wings and was covered with eyes all around, even under its wings. Day and night they never stop saying:
'Holy, holy, holy
is the Lord God Almighty,
who was, and is, and is to come.'
Whenever the living creatures give glory, honor and thanks to him who sits on the throne and who lives for ever and ever, the twenty-four elders fall down before him who sits on the throne and worship him who lives for ever and ever.  They lay their crowns before the throne and say:
'You are worthy, our Lord and God,
to receive glory and honor and power,
for you created all things,
and by your will they were created
and have their being.'"
Rev 4:8-11(NIV)
"Then I looked and heard the voice of many angels, numbering thousands upon thousands, and ten thousand times ten thousand. They encircled the throne and the living creatures and the elders.  In a loud voice they were saying:
'Worthy is the Lamb, who was slain,
to receive power and wealth and wisdom and strength
and honour and glory and praise!'
Then I heard every creature in heaven and on earth and under the earth and on the sea, and all that is in them, saying:
'To him who sits on the throne and to the Lamb
be praise and honour and glory and power,
for ever and ever!'
The four living creatures said, 'Amen,' and the elders fell down and worshiped."
Rev 5:11-14 (NIV)
Today's song is "Revelation Song," performed by Guy Penrod.  I will keep my words to a minimum and let the scripture speak for the message presented in this song.  I will mention that this song and these scriptures are very special to me as I am just now concluding an in-depth study of the book of the Revelation of Jesus Christ.  What a great way to sum up this study for me!
Jesus is indeed worthy of all glory, honour, and power!
Jesus is the King of kings, Lord of lords, and the Alpha and Omega; He alone is worthy!
Today, with all creation, we humbly bring our worship, adoration, and praise, joining the chorus, 'Holy, holy, holy is the Lord God Almighty, who was, and is, and is to come!'
In Christ,
Lou-Anne
If this Song of Praise was a blessing and encouragement to you, if you know someone who needs comfort, encouragement or hope, or someone who loves to sing and dance with Contemporary Christian Music, please contact me.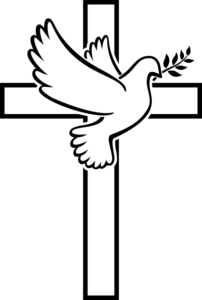 Revelation Song
Lyrics
Worthy is the Lamb who was slain
Holy, holy is He
Sing a new song to Him who sits on
Heaven's mercy seat
Holy, holy, holy is the Lord God Almighty
Who was and is and is to come
With all creation I sing praise to the King of kings
You are my everything and I will adore You
Clothed in rainbows of living color
Flashes of lightning rolls of thunder
Blessing and honor strength and glory and power be
To You the only one who's King
Filled with wonder awestruck wonder
At the mention of Your name
Jesus Your name is power, breath and living water
Such a marvelous mystery
Source: LyricFind
Songwriters: Jennie Lee Riddle
Revelation Song lyrics © Capitol CMG Publishing,
Downtown Music Publishing, Integrity Music,
TuneCore Inc., Universal Music Publishing Group
May we grow together in the love of Christ to reflect upon the mercies and blessings upon our lives, to feel the presence of God's living Holy Spirit through worship to sing, pray, laugh, dance, cry, but mostly to praise our Lord and Father as we were indeed created2praise.