Please add this worship song to your online church sermon, morning devotion, or evening quiet time.
Today's song is "O Holy Night" performed by David Phelps
"A new command I give you: Love one another. As I have loved you, so you must love one another.  By this everyone will know that you are My disciples, if you love one another."
John 13:34-35 (NIV)
"Therefore God exalted Him to the highest place and gave Him the name that is above every name, that at the name of Jesus every knee should bow, in heaven and on earth and under the earth, and every tongue acknowledge that Jesus Christ is Lord, to the glory of God the Father.
Philippians 2:9-11 (NIV)
"O Holy Night," originally titled "Cantique de Noël," was based on a poem by French poet (atheist) Placide Cappeau in 1843; French composer Adolphe Charles Adam (Jewish) set it to music in 1847, the Church in France soon rejected it due to controversy surrounding it.  Despite these obstacles, it not only survived but has become a classic Christmas Hymn that has provided a source of praise, peace, and hope to a world in need of a Saviour.  O Holy Night celebrates the birth of Jesus Christ, reflects on the beauty of Jesus's birth, encourages us to rejoice  with the angels and fall on our knees to worship Him, encourages us to love as Jesus loved, and speaks of a Saviour come to rescue His people (although not as the Jewish people expected, but so much more) receives and declares Jesus as King, and, very importantly, claims our eternal salvation because of the Holy Son of God born on that holy night.
O Holy night has been performed by countless world-class artists over the last 150 years.  I chose to use David Phelps for our moment of praise today.  From a musical perspective, David Phelps is technically hard to parallel.  With his voice's strength, beauty, and perfection, I believe he represents perfection in praise, that our Lord God is due.  Although I marvel at the technical ability of this performance, I recognize that the beauty, talent, and technique of his voice, the impactful lyrics, and soothing melody are but a mere fraction of the wonder, and perfection, of the One we sing about this Christmas season.
Finally, I chose this version as it allows us to join in with the choir at the final refrain.  I hope you will be drawn to join in and pour every ounce of praise from within; sing with the choirs of angels, and sing with all of the heavens above, to give but a fraction of praise and worship due to our Lord and Saviour, Christ our Redeemer.
In Christ,
Lou-Anne
If this Song of Praise was a blessing and encouragement to you, if you know someone who needs comfort, encouragement or hope, or someone who loves to sing and dance with Contemporary Christian Music, please contact me.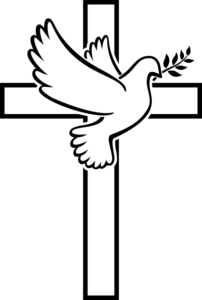 O Holy Night
Lyrics
O holy night, the stars are brightly shining,
It is the night of the dear Saviour's birth;
Long lay the world in sin and error pining,
'Till he appeared and the soul felt its worth.
A thrill of hope the weary world rejoices,
For yonder breaks a new and glorious morn;
Fall on your knees, Oh hear the angel voices!
O night divine! O night when Christ was born.
O night, O holy night, O night divine.
Led by the light of Faith serenely beaming;
With glowing hearts by his cradle we stand:
So, led by light of a star sweetly gleaming,
Here come the wise men from Orient land,
The King of Kings lay thus in lowly manger,
In all our trials born to be our friend;
He knows our need, To our weakness no stranger!
Behold your King! Before Him lowly bend!
Behold your King! your King! before him bend!
Truly He taught us to love one another;
His law is Love and His gospel is Peace;
Chains shall he break, for the slave is our brother,
And in his name all oppression shall cease,
Sweet hymns of joy in grateful Chorus raise we;
Let all within us praise his Holy name!
Christ is the Lord, then ever! ever praise we!
His pow'r and glory, evermore proclaim!
His pow'r and glory, evermore proclaim!
Copyright: Public Domain
May we grow together in the love of Christ to reflect upon the mercies and blessings upon our lives, to feel the presence of God's living Holy Spirit through worship to sing, pray, laugh, dance, cry, but mostly to praise our Lord and Father as we were indeed created2praise.