Please add this worship song to your online church sermon, morning devotion, or evening quiet time.
Today's song is "No Longer Slaves" by Zach Williams
"See what great love the Father has lavished on us, that we should be called children of God!  And that is what we are!  The reason the world does not know us is that it did not know Him.  Dear friends, now we are children of God, and what we will be has not yet been made known.  But we know that when Christ appears, we shall be like Him, for we shall see Him as He is.  All who have this hope in Him purify themselves, just as He is pure.  Everyone who sins breaks the law; in fact, sin is lawlessness.  But you know that He appeared so that He might take away our sins. And in Him is no sin.  No one who lives in Him keeps on sinning.  No one who continues to sin has either seen Him or known Him.  Dear children, do not let anyone lead you astray. The one who does what is right is righteous, just as He is righteous.  The one who does what is sinful is the devil because the devil has been sinning from the beginning. The reason the Son of God appeared was to destroy the devil's work.  No one who is born of God will continue to sin because God's seed remains in them; they cannot go on sinning because they have been born of God.  This is how we know who the children of God are and who the children of the devil are:  Anyone who does not do what is right is not God's child, nor is anyone who does not love their brother and sister."
1 John 3 (NIV)
I hope you are blessed by today's video of "No Longer Slaves," performed by Zack Williams, a video filmed from within the walls of Harding Prison.
I cannot help but be overwhelmed by the passion I see and hear from the men behind the voices of "No Longer Slaves."  Do you see, as I do, a lifetime of pain, guilt, shame, sorrow, and fear turned into lives of expectation and freedom because of Christ?  A life now of deliverance, deliverance from the enemy, deliverance from the bondage of prison, and deliverance from prisons they have placed upon themselves, to a life of freedom, freedom found only by a relationship with their heavenly Father.   Now, as God's children, these men can live with Christ, seeking to grow in faith, truth, and love.  Interesting that these men likely know something that many living outside this prison wall do not know: the deep need for a father, friend, and redeemer, love and passion for God and His redemptive powers, and the blessings of praise and worship to our Father.
Sadly, we all live within our prisons today.  They may be of fear, shame, envy, pride, lust, greed, anger, or worry; we all have addictions and idols we place before our One True God.  Whatever our prisons may be, as the men in this video, we have freedom in Christ if we turn to Him, for we have all been redeemed and are children of God.  As children of God, we are His heirs; by the definition of a family, an heir cannot be a slave.  The second we choose Christ, we are his child and are grafted into His family.  We are God's Child, Hallelujah!
Hallelujah, this is freedom in Christ that no one can ever take away from these men or any of us. Today let's rejoice that we are no longer slaves; we are precious children of God; this is real freedom, freedom in Christ!
In Christ,
Lou-Anne
If this Song of Praise was a blessing and encouragement to you, if you know someone who needs comfort, encouragement or hope, or someone who loves to sing and dance with Contemporary Christian Music, please contact me.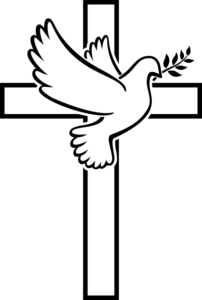 No Longer Slaves
Lyrics
I'm no longer a slave to fear
Oh, I am a child of God
Oh, I'm no longer a slave to fear
Oh, I am a child of God
You unravel me with a melody
And You surround me with a song
Of deliverance from my enemies
Until all my fears are gone
From my mother's womb
You have chosen me
Your Love has called my name
And I've been born again into your family
Oh, Your blood flows through my veins
I am surrounded
By the arms of the Father
And I am surrounded
By songs of deliverance
We've been liberated
From our bondage
We're the sons and the daughters
Let us sing our freedom
You split the sea
So I could walk right through it
My fears were drowned in perfect love
You rescued me
And I will stand and sing
I am a child of God, yeah
I am a child of God
Yes, I am a child of God
Yes I am, I am a child of God
'Cause I'm no longer a slave to fear
Oh, I am a child of God
Oh, I'm no longer a slave to fear
Oh, I am a child of God
That was amazing, guys
Thank y'all
Source: Musixmatch
Songwriters: Joel Case / Jonathan David Helser / Brian Mark Johnson
No Longer Slaves lyrics © Bethel Music Publishing
May we grow together in the love of Christ to reflect upon the mercies and blessings upon our lives, to feel the presence of God's living Holy Spirit through worship to sing, pray, laugh, dance, cry, but mostly to praise our Lord and Father as we were indeed created2praise.