Please add this worship song to your online church sermon, morning devotion, or evening quiet time.
Today's song is "My Tribute" by Andrea Crouch, performed by Wintley Phipps
"It is written, "I believed; therefore, I have spoken."  Since we have that same spirit of faith, we also believe and therefore speak, because we know that the One who raised the Lord Jesus from the dead will also raise us with Jesus and present us with You to Himself.  All this is for your benefit, so that the grace that is reaching more and more people may cause thanksgiving to overflow to the glory of God.  Therefore, we do not lose heart. Though outwardly we are wasting away, yet inwardly we are being renewed day by day.  For our light and momentary troubles are achieving for us an eternal glory that far outweighs them all.  So, we fix our eyes not on what is seen, but on what is unseen, since what is seen is temporary, but what is unseen is eternal."
2 Corinthians 4 13-18 (NIV) 
"To God be the Glory" has been in my thoughts for a few weeks now.  I find myself humming, singing, and reflecting upon its lyrics often.  Not long ago, I had the opportunity to share some of these selections with our congregation and community in an evening of praise and worship.
 "To God be the Glory" has been performed by countless artists over the past 40 years after its inspired composition in 1972 by American gospel writer Andrea Crouch.  Although not limited to the sacred platform, the late Andrea Crouch was a prolific arranger, record producer, singer, songwriter and pastor.  He was also the composer of Christian music greats, such as "Through It All," "Soon and Very Soon," and "The Blood Will Never Lose Its Power."  It is not surprising that Andrea Crouch has often been referred to as "the father of modern gospel music" by his contemporary Christian and gospel music colleagues.
Although many artist performances can be found on YouTube and such platforms, I have chosen the powerful voice of Whitney Phipps to share "My Tribute" with you today.  Through the lyrics, I believe the message of praise is as relevant today (2020) as it was in 1972 by Andrea Crouch and 2012 by Whitney Phipps.
Today, you may feel like your world is spinning out of control, fear for the future, feel you have lost your way, feel alone, find your body failing you, fear for a loved one, or wonder if you can carry on, but please pause and "Give God the Glory for the Great things He has done through Jesus Christ."
In Christ,
Lou-Anne
If this Song of Praise was a blessing and encouragement to you, if you know someone who needs comfort, encouragement or hope, or someone who loves to sing and praise with Contemporary Christian Music, please share this site or contact me.  I will be pleased to provide you with business cards to share with friends and family.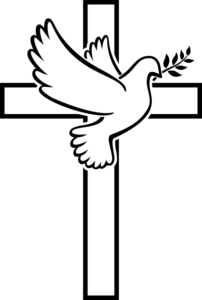 My Tribute
Lyrics
How can I say thanks For the things You have done for me?
Things so undeserved Yet You gave to prove Your love for me
The voices of a million angels Could not express my gratitude
All that I am and ever hope to be I owe it all to Thee
To God be the glory To God be the glory
To God be the glory For the things He has done
With His blood He has saved me With His power He has raised me
To God be the glory For the things He has done
Oh, just let me live my life Let it pleasing, Lord to Thee
And if I gain any praise Let it go to Calvary (Calvary)
Oh, with His blood (His blood) He has saved me (He has saved me)
With His power (His power) He has raised me (He has raised me)
To God (to God) be the glory (glory)
For the things He has done
© Copyright 1971 Bud John Songs (ASCAP)(admin. by EMI CMG Publishing)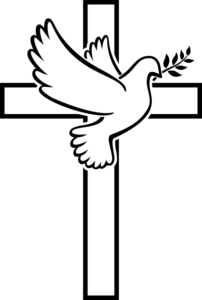 May we grow together in the love of Christ to reflect upon the mercies and blessings upon our lives, to feel the presence of God's living Holy Spirit through worship, to sing, pray, laugh, dance, cry, but mostly to praise our Lord and Father as we were indeed created2praise.