Please add this worship song to your online church sermon, morning devotion, or evening quiet time.
Today's song is "My Redeemer Lives" by Nicole C. Mullen
"When I consider Your heavens, the work of Your fingers, the moon and the stars, which You have set in place, what is mankind that You are mindful of them, human beings that You care for them?  You have made them a little lower than the angels and crowned them with glory and honour.  You made them rulers over the works of Your hands; You put everything under their feet: all flocks and herds, and the animals of the wild, the birds in the sky, and the fish in the sea, all that swim the paths of the seas."
Psalm 8: 3-8 (NIV) 
"For I know that my Redeemer lives, and at the last He will stand upon the earth.  And after my skin has been thus destroyed, yet in my flesh I shall see God."
Job 19: 25-26 (ESV)
Today, let us be reminded of God's majesty displayed and seen through the beauty and wonder of His creation.  The earth, skies, sun, moon, stars, mountains, valleys, plains, flowers, fragrances, colours, seasons, the air we breathe, every living creature represents only a fraction of His work, might, and greatness.
Amazingly, our Father in Heaven, responsible for creating the heavens, galaxies, and earth, was willing to give His one and only Son on the cross because of our fall from Him.  Jesus willingly sacrificed Himself on the cross for our sins, conquered death and was raised to life to bring life and victory to each of us.  Yes, our sins have been bought with His precious life; the tomb is now empty; we serve a risen Saviour and can face anything that today or tomorrow may bring our way.
This is a gift to each of us; all we must do is call upon his name, repent of our sins, believe in the Lord Jesus Christ, and be baptized into the Church; that's it!  We are promised an eternity with Him in the light of His presence forever.  What a gift!!!
Today, let's proclaim our love and honour to Him.  Let's give Him all the praise He deserves.
In Christ,
Lou-Anne
If this Song of Praise was a blessing and encouragement to you, if you know someone who needs comfort, encouragement or hope, or someone who loves to sing and praise with Contemporary Christian Music, please share this site or contact me.  I will be pleased to provide you with business cards to share with friends and family.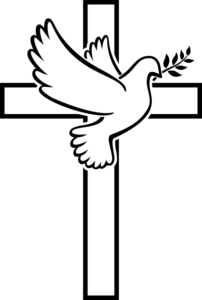 My Redeemer Lives
Lyrics
Who taught the sun where to stand in the morning?
And who told the ocean, you can only come this far?
And who showed the moon where to hide 'til evening?
Whose words alone can catch a falling star?
Well, I know my Redeemer lives
I know my Redeemer lives
All of creation tesifies
This life within me cries
I know my Redeemer lives, yeah
The very same God that spins things in orbit
Runs to the weary, the worn and the weak
And the same gentle hands that hold me when I'm broken
They conquered death to bring me victory
He lives to take away my shame
And He lives forever, I'll proclaim
That the payment for my sin
Was the precious life He gave
But now He's alive and
There's an empty grave…
And I know my Redeemer lives
Songwriters: Aileen Nicole Coleman Mullen
Redeemer lyrics © Lil Jas Music, Wordspring Music, Llc
May we grow together in the love of Christ to reflect upon the mercies and blessings upon our lives, to feel the presence of God's living Holy Spirit through worship, to sing, pray, laugh, dance, cry, but mostly to praise our Lord and Father as we were indeed created2praise.