Please add this worship song to your online church sermon, morning devotion, or evening quiet time.
Today's song is "My Chains are Gone (Amazing Grace) " by Chris Tomlin
"In Him, we have redemption through His blood, the forgiveness of sins, in accordance with the riches of God's grace that He lavished on us.  With all wisdom and understanding."
Ephesians 1: 7-8 (NIV)
"Amazing Grace" was first published in 1779 words in 1772 by English poet and Anglican clergyman John Newton, a former slave trader with a troubled past, yet years later, converted and forgiven by the blood of Jesus Christ.
Today's song, "My Chains are Gone (Amazing Grace)" by Chris Tomlin, celebrates the broken chains of our lives because of the amazing blood of Jesus Christ.
Isn't it interesting that former slave trader John Newton, responsible for casting chains on those he held captive, would be freed from his own personal chains through the blood of Jesus Christ?  If that were not enough, this former slave trader would then be inspired by the Holy Spirit to compose "Amazing Grace" that would continue to speak to and encourage countless believers (centuries later) to lose those "chains" holding us captive yet today!
Hallelujah, we know that forever our chains have been removed through the blood of Jesus Christ!
Hallelujah, we are free from the chains of our sins!
Hallelujah, let's cast off those chains of fear, guilt, anxiety, hopelessness, sorrow, pride, addiction, and depression!
Hallelujah, "My Chains are Gone," now that's "Amazing Grace!"
In Christ,
Lou-Anne
If this Song of Praise was a blessing and encouragement to you, if you know someone who needs comfort, encouragement or hope, or someone who loves to sing and praise with Contemporary Christian Music, please share this site or contact me.  I will be pleased to provide you with business cards to share with friends and family.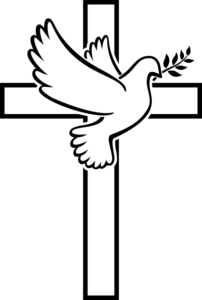 "My Chains are Gone" Amazing Grace
Lyrics
Amazing grace how sweet the sound
That saved a wretch like me
I once was lost, but now am found
Was blind, but now I see
'Twas grace that taught my heart to fear
And grace my fears relieved
How precious did that grace appear
The hour I first believed
My Chains are gone, I've been set free
My God my Savior has ransomed me
And like a flood His mercy reigns
Unending love, Amazing Grace
The Lord has promised good to me
His word my hope secures
He will my shield and portion be
As long as life endures
The earth shall soon dissolve like snow
The sun forbear to shine
But God who called me here below
Will be for ever mine Will be for ever mine
You are for ever mine
Copyright:
2006 sixsteps Music (Admin. by Capitol CMG Publishing),Vamos Publishing (Admin. by Capitol CMG Publishing),worshiptogether.com songs (Admin. by Capitol CMG Publishing)
May we grow together in the love of Christ to reflect upon the mercies and blessings upon our lives, to feel the presence of God's living Holy Spirit through worship, to sing, pray, laugh, dance, cry, but mostly to praise our Lord and Father as we were indeed created2praise.