Please add this worship song to your online church sermon, morning devotion, or evening quiet time.
Today's song is "Mary's Little Boy Child" performed by Boney M.
"And there were shepherds living out in the fields nearby, keeping watch over their flocks at night.  An angel of the Lord appeared to them, and the glory of the Lord shone around them, and they were terrified.  But the angel said to them, "Do not be afraid. I bring you good news that will cause great joy for all the people.  Today in the town of David a Savior has been born to you; He is the Messiah, the Lord.  This will be a sign to you: You will find a baby wrapped in cloths and lying in a manger."  Suddenly a great company of the heavenly host appeared with the angel, praising God and saying, "Glory to God in the highest heaven, and on earth peace to those on whom His favor rests."  When the angels had left them and gone into heaven, the shepherds said to one another, "Let's go to Bethlehem and see this thing that has happened, which the Lord has told us about."  So they hurried off and found Mary and Joseph, and the baby, who was lying in the manger.
Luke 2:8-16
Today's song, Mary's Little Boy Child, is performed by Boney M.  I hope you enjoy this music video with the children celebrating the story of Jesus' birth.
For many, this video will remind us of the many Christmas concerts over the years where our children relived the Christmas story with bundles of energy, nerves, and joy.  What stories of mishaps, pure joy, and innocence can we share and remember today?
This must thrill our Father above to see His children relive His Christmas story of Jesus' birth.
Merry Christmas Jesus!
In Christ,
Lou-Anne
If this Song of Praise was a blessing and encouragement to you, if you know someone who needs comfort, encouragement or hope, or someone who loves to sing and dance with Contemporary Christian Music, please contact me.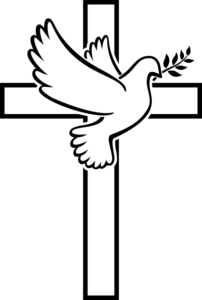 Mary's Little Boy Child
Lyrics
Long time ago in Bethlehem
So the Holy Bible say
Mary's boy child, Jesus Christ
Was born on Christmas day
Hark, now hear the angels sing
A new King born today
And man will live forevermore
Because of Christmas day
Trumpets sound and angels sing
Listen to what they say
That man will live forever more
Because of Christmas day
While shepherds watch their flock by night
Them see a bright new shining star
Them hear a choir sing
The music seemed to come from afar
Now Joseph and his wife Mary
Come to Bethlehem that night
Them find no place to borne she child
Not a single room was in sight
By and by they find a little nook
In a stable all forlorn
And in a manger cold and dark
Mary's little boy was born
Long time ago in Bethlehem
So the Holy Bible say
Mary's boy child Jesus Christ
Was born on Christmas day
Source: Musixmatch
Songwriters: Jester J. Hairston
Mary's Boy Child lyrics © Bourne Co
May we grow together in the love of Christ to reflect upon the mercies and blessings upon our lives, to feel the presence of God's living Holy Spirit through worship to sing, pray, laugh, dance, cry, but mostly to praise our Lord and Father as we were indeed created2praise.