Please add this worship song to your online church sermon, morning devotion, or evening quiet time.
Today's song is "Lord, I Need You" by Matt Maher
"So do not fear, for I am with you; do not be dismayed, for I am your God.  I will strengthen you and help you; I will uphold you with my righteous right hand."
Isaiah 41:10 (NIV)
"Do you not know?  Have you not heard?  The Lord is the everlasting God, the Creator of the ends of the earth.  He will not grow tired or weary, and His understanding no one can fathom.  He gives strength to the weary and increases the power of the weak.  Even youths grow tired and weary, and young men stumble and fall; but those who hope in the Lord will renew their strength.  They will soar on wings like eagles; they will run and not grow weary; they will walk and not be faint."
Isaiah 40:21-31 (NIV)
It has been said that "Lord I Need You" by Matt Maher, Christy Nockels, Daniel Carson, Jesse Reeves, and Kristian Stanfill is a modern-day version of the traditional hymn "I Need Thee Every Hour" by Robert Lowry (1872)
In an interview with Matt Maher, we are reminded that our worth and value are placed upon the fact that we are made in the image and likeness of God.  "Since we have been redeemed by Jesus, God can now look at us and see His Son, what a powerful truth" Matt Maher.
We are encouraged to not only reach out to God during dark and difficult times but also during times of joy and celebration.  In this way, we will always show our witness to the goodness of our Heavenly Father.
In Christ,
Lou-Anne
If this Song of Praise was a blessing and encouragement to you, if you know someone who needs comfort, encouragement or hope, or someone who loves to sing and praise with Contemporary Christian Music, please share this site or contact me.  I will be pleased to provide you with business cards to share with friends and family.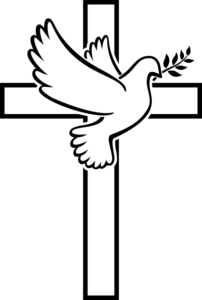 Lord, I Need You
Lyrics
Lord, I come, I confess
Bowing here I find my rest
Without You I fall apart
You're the One that guides my heart
Lord, I need You, oh, I need You
Every hour I need You
My one defense, my righteousness
Oh God, how I need You
Where sin runs deep Your grace is more
Where grace is found is where You are
Where You are, Lord, I am free
Holiness is Christ in me
So teach my song to rise to You
When temptation comes my way
When I cannot stand I'll fall on You
Jesus, You're my hope and stay
You're my one defense, my righteousness
Oh God, how I need You
My one defense, my righteousness
Oh God, how I need You
© 2011 sixsteps Music, Sweater Weather Music, Thankyou Music, Valley of Songs Music, worshiptogethersongs.com songs (admin. Capitol CMG Publishing)
May we grow together in the love of Christ to reflect upon the mercies and blessings upon our lives, to feel the presence of God's living Holy Spirit through worship, to sing, pray, laugh, dance, cry, but mostly to praise our Lord and Father as we were indeed created2praise.