Please add this worship song to your online church sermon, morning devotion, or evening quiet time.
Today's song is "Healing Rain" by Michael W. Smith
"He heals the brokenhearted and binds up their wounds."  "Jesus went through all the towns and villages, teaching in their synagogues, proclaiming the good news of the kingdom and healing every disease and sickness."  "He said to her, 'Daughter, your faith has healed you.  Go in peace and be freed from your suffering.'"
Matthew 9:35 (NIV)
 "And I will ask the Father, and He will give you another advocate to help you and be with you forever the Spirit of truth.  The world cannot accept Him, because it neither sees Him nor knows Him. But you know Him, for He lives with and will be in you.  I will not leave you as orphans; I will come to you."
John 14:16-18 (NIV)
"But the Advocate, the Holy Spirit, whom the Father will send in My name, will teach you all things and will remind you of everything I have said to you."
John 14: 26 (NIV)
"Holy Spirit Spark a Flame" (Within us) Part 1
My song choice for this Pentecost 2022 is "Healing Rain," performed by Michael W. Smith, with a message that we are all in need of the healing rain of God's living Holy Spirit.  We recognize today that we are lost and wounded sinners; the drug addict, the thief, the robber, the murderer, the businessman/woman, the house mom/dad, the teacher, the doctor, the lawyer, the rich, the poor, the strong the weak, the young or the old; yes, we are all in need of a saviour, friend, counsellor, advocate, healer, and redeemer.  For some, our sins, afflictions and needs may be on public display for all to see; for others, they are hidden deep behind smiling faces or closed doors.  We can be assured our Heavenly Father knows our sins, trials, sorrows, weaknesses, afflictions, and need for Him and His cleansing touch.  Because of His understanding and love, He made a way for every one of us.  Our tears of shame, guilt and fear, tears of worry, and tears of anguish can forever be washed white as snow by the blood of the spotless Lamb, Jesus Christ.
Jesus proved His love when He came as a baby and took on human skin with the intent to die for our salvation.  While He walked this earth, He healed, celebrated with, and befriended the sinner, the lowly, the meek, and the downhearted; He cared enough that He would love, teach, correct, and heal every chance He had.  His love and compassion were evident as those around Him were drawn toward Him for His healing touch.
Although Jesus knew that He must go and prepare a place for each of us; He knew man's need for Him, that we would be lost and alone without Him, so He gave the Holy Spirit to dwell in the heart of man to guide and direct, to teach and correct, to give revelation, wisdom, and power, to set His seal on the believer, to intercede on our behalf, to restore us with our Father, and to produce good fruit for Him and supply us with spiritual gifts for the growth of His Kingdom.
Today, this living Spirit of God still guides and directs us to Jesus, for He is still the answer to all of our problems; not one of them is too big for our God.  Today are we hiding shame, guilt, fear, worries, and anguish?  Are we desperate for a solution?  Have we tried this world's solutions?  Do we long for life, love, joy, peace, kindness, goodness and faithfulness?  Jesus is the only answer, and by faith, may we choose Him today!
Let's pray.
Our Heavenly Father, we live in a world where so many are lost, lonely, and rejected, with worldly solutions of drugs, alcohol, food, wealth, sexual pleasure, and position; when we find that worldly medications do not heal or satisfy, may we be reminded and corrected by Your Holy Spirit to turn from our ways and look to You, our true physician.  You are the one true, good, faithful healer and redeemer.  We admit we need Your living Holy Spirit for healing today.  We have physical, spiritual, mental, emotional, and financial needs.  We need healing from our shame, guilt, fear, worries, and anguish.  Today we need encouragement and wisdom to follow You and do the things you would have us do each day.  May we be filled with Your Spirit that brings life, love, joy, peace, forbearance, kindness, goodness, and faithfulness so that we may love as You loved, live as You lived, and aim to do the will of the Father as only You perfectly did.
In Christ,
Lou-Anne
If this Song of Praise was a blessing and encouragement to you, if you know someone who needs comfort, encouragement or hope, or someone who loves to sing and praise with Contemporary Christian Music, please share this site or contact me.  I will be pleased to provide you with business cards to share with friends and family.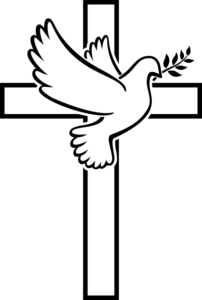 Healing Rain
Lyrics
Healing rain is coming down
It's coming nearer to this old town.
Rich and poor, weak and strong
It's bringing mercy, it won't be long.
Healing rain is coming down
It's coming closer to the lost and found.
Tears of joy and tears of shame
Are washed forever in Jesus' name.
Healing rain, comes with fire
So let it fall and take us higher.
Healing rain, I'm not afraid
To be washed in Heaven's rain.
Lift your heads, let us return
To the mercy seat where time began.
And in your eyes I see the pain.
Come soak this dry heart with healing rain.
And only you, the Son of Man
Can take a leper and let him stand.
So lift your hands, they can be held
By someone greater, the Great I Am.
Healing rain is falling down,
Healing rain is falling down,
I'm not afraid.
I'm not afraid.
Source: LyricFind
Songwriters: Martin Smith / Matthew Bronleewe / Michael Smith
Healing Rain lyrics © BMG Rights Management, Capitol CMG Publishing, Integrity Music, Warner Chappell Music, Inc
May we grow together in the love of Christ to reflect upon the mercies and blessings upon our lives, to feel the presence of God's living Holy Spirit through worship, to sing, pray, laugh, dance, cry, but mostly to praise our Lord and Father as we were indeed created2praise.