Please add this worship song to your online church sermon, morning devotion, or evening quiet time.
Today's song is "He Knows My Name" performed by Maranatha Music
"Your eyes saw my unformed body; all the days ordained for me were written in your book before one of them came to be."  
Psalm 139: 16 (NIV) 
Today, as we celebrate Father's Day, I hope you have precious memories of your dad.  I pray that your father loved you unconditionally, protected and provided for you, and taught and trained you in Christ; however, if your father fell short of living up to any of these characteristics, isn't it wonderful to know that a perfect Heavenly Father is available to every one of us.
This perfect Father loves us unconditionally, wants to spend time with us, protects, provides for, and teaches each of us.  This Father knows our names, wants and desires, dreams and failures, past and future; He guides us to our full potential and patiently waits for us when we stray.  He sees each tear that falls, He knows everything about us, and He has a perfect plan for us.  Our Heavenly Father has known each of us before the creation of this world.  His love for us is immeasurable; He wants to be our friend and is available to us 24/7.
I recently saw a picture of my soon-to-be-born Grandson; through the amazing technology of the ultrasound, we marvelled at the view of the inside palm of his hand, the little folds and creases with magnificent detail at only 19 weeks.  God knows every distinction of that tiny baby's body.  He knows my Grandson-to-be before we ever have the chance to meet him, with his distinct features, personality, gifts, and potential, all soon to be revealed.  God has known him since the beginning of time.
As the tiny baby grasps his father's hand, today, we desire to grasp the hand of our Heavenly Father, His hand, nail-pierced because of His immense unconditional love for each of us.  What an amazing Father we all have!
Today, Heavenly Father, we praise You that You are faithful and true and that You love us unconditionally.  We pray for those that have not experienced the love of an earthly father.  We thank you for our earthly fathers or guardians with their strengths and weaknesses.  We praise You, Father God, for men that follow after Your own heart and in the likeness of Christ.  May we all continue to be more like You.  Today, please reveal to each of us that we have an opportunity for something even greater than a relationship with an earthly father; we have available a perfect Father-son or Father-daughter relationship, this relationship offered with complete unconditional love and sacrifice.  We are all blessed!
In Jesus' name, Amen.
In Christ,
Lou-Anne
In Christ,
Lou-Anne
If this Song of Praise was a blessing and encouragement to you, if you know someone who needs comfort, encouragement or hope, or someone who loves to sing and praise with Contemporary Christian Music, please share this site or contact me.  I will be pleased to provide you with business cards to share with friends and family.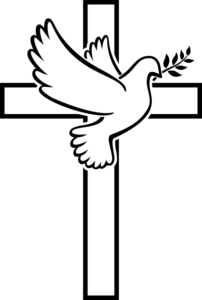 He Knows My Name
Lyrics
I have a Maker
He formed my heart
Before even time began
My life was in His hands
He knows my name
He knows my every thought
He sees each tear that falls
And hears me when I call
I have a Father
I have a Father
He calls me His own
He'll never leave me
No matter where I go
He knows your name
He knows your every thought
He sees all those tears that fall
And He'll hear you when you call
Source:  LyricFind
Songwriters: Tommy Walker
He Knows My Name lyrics © Capitol Christian Music Group, Capitol CMG Publishing,
Sony/ATV Music Publishing LLC, Universal Music Publishing Group
May we grow together in the love of Christ to reflect upon the mercies and blessings upon our lives, to feel the presence of God's living Holy Spirit through worship, to sing, pray, laugh, dance, cry, but mostly to praise our Lord and Father as we were indeed created2praise.