Please add this worship song to your online church sermon, morning devotion, or evening quiet time.
Today's song is "Goodness of God" performed by Saddleback Music
"I will meditate on the glorious splendour of Your majesty, and on Your wondrous works. Men shall speak of the might of Your awesome acts, and I will declare Your greatness. They shall utter the memory of Your great goodness, and shall sing of Your righteousness."
Psalm 145: 5-7 (NKJV)
Let us give glory to God our Father, the creator of the Heavens and the earth; let's sing with the Saddleback group of the Goodness of God.
Today may we exclaim that we know with all certainty that our God is the maker of the heavens and the earth.  He is the beginning and the end, Alpha and Omega, Lord of Lords, and King of Kings.  He is loving, faithful, true, merciful, and sovereign, and He always keeps His promises.  Nothing is impossible for Him, so when He promises to keep us safe and guard and protect our lives, we can know in all certainty that He will do so.
One of the first verses that impacted me in my teenage years comes from Psalm 84:11; through the ups and downs of life, I have tried to hold tight to the truth of this promise.
"For the Lord God is a sun and shield; The Lord will give grace and glory; No good thing will He withhold From those who walk uprightly."
Psalm 84:11 (NKJV)
Quite likely, many of us are going through rough waters today.  We may be experiencing a season of sorrow, frustration, bitterness, sadness, or confusion.  It may be a season of financial, emotional, physical, social, or spiritual need.  Perhaps we have been lost or experiencing difficulties for some time now.  Perhaps by our doing or through no fault of our own.
Today may we be reminded all of our problems are in our Father's Hands.  May we be reminded that God's timing is not our timing, that God is not through with us; our life is not over, and we cannot conclude that He has turned His back on us or forgotten us; in His perfect timing, we are promised He will work everything out for the good of those that walk with Him.  Yes, these can be difficult seasons to manoeuvre, but may we continue to put all our trust and faith in Christ and hold tight to His promises of protection and goodness throughout our lives.
What an incredible promise and encouragement to each of us today.
God is faithful, merciful, gracious, loving, kind, generous, dependable, forgiving, wise, holy, compassionate, and sovereign, and on and on and on we could go.
Praise the Lord for the Goodness of God.
God is Good All the Time, and All the Time, God is Good.
In Christ,
Lou-Anne
If this Song of Praise was a blessing and encouragement to you, if you know someone who needs comfort, encouragement or hope, or someone who loves to sing and dance with Contemporary Christian Music, please contact me.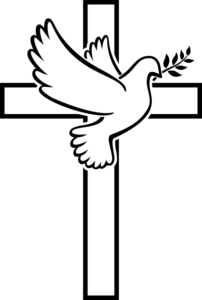 Goodness of God
Lyrics
I love You, Lord
For Your mercy never fails me
All my days, I've been held in Your hands
From the moment that I wake up
Until I lay my head
Oh, I will sing of the goodness of God
And all my life You have been faithful
And all my life You have been so, so good
With every breath that I am able
Oh, I will sing of the goodness of God
I love Your voice
You have led me through the fire
In the darkest night
You are close like no other
I've known You as a Father
I've known You as a Friend
And I have lived in the goodness of God (yeah)
'Cause Your goodness is running after
It's running after me
Your goodness is running after
It's running after me
With my life laid down
I'm surrendered now
I give You everything
'Cause Your goodness is running after
It's running after me (oh-oh)
Source  Musicmatch
Songwriters: Jason Ingram / Ed Cash / Brian Mark Johnson / Jenn Louise Johnson / Ben David Fielding
Goodness of God lyrics © So Essential Tunes, Capitol Cmg Paragon, Bethel Music Publishing, Shout! Music Publishing Australia
May we grow together in the love of Christ to reflect upon the mercies and blessings upon our lives, to feel the presence of God's living Holy Spirit through worship to sing, pray, laugh, dance, cry, but mostly to praise our Lord and Father as we were indeed created2praise.