Please add this worship song to your online church sermon, morning devotion, or evening quiet time.
Today's song is "Every Praise" by Hezekiah Walker
"Shout for joy to the Lord, all the earth.  Worship the Lord with gladness; come before Him with joyful songs.  Know that the Lord is God.  It is He who made us, and we are His; we are His people, the sheep of His pasture.  Enter His gates with thanksgiving and His courts with praise; give thanks to Him and praise His name.  For the Lord is good and His love endures forever; His faithfulness continues through all generations."
Psalm 100 (NIV) 
"God is our refuge and strength, and ever-present help in trouble."
Psalm 46: 1-3 (NIV)
"Let all that I am praise the Lord; may I never forget the good things He has done for me."
Psalm 103:2 (NIV)
"This is my God, and I will praise Him- my father's God, and I will exalt him!"
Psalm 9:9-10 (NIV)
Can you say with me that the Lord has been your strength through these times?  If so, let's take this time to give God our "every praise"!!!
Let's have an old-fashioned dance party for Jesus!
If this is your first dance party, be as creative—your dance party for Jesus may be for one, two, or a family of eight.  Today's worship song is "Every Praise" by Hezekiah Walker; many of you know this song; however, for some of you, this will be new.  I have no doubt you will catch on very quickly; however, listeners, beware; once you have it in your head, you may not be able to get it out for the next week.
You may choose to do a solo performance; you may decide to skype or zoom your kids or grandkids; you may choose to find grandma or grandpa and twirl around the kitchen.  If you are not careful, you may be pulling out all of your "best" moves in front of your living room window, back deck or computer camera.  How you choose to praise is up to you; give Jesus all of your praise today!
In Christ,
Lou-Anne
If this Song of Praise was a blessing and encouragement to you, if you know someone who needs comfort, encouragement or hope, or someone who loves to sing and praise with Contemporary Christian Music, please share this site or contact me.  I will be pleased to provide you with business cards to share with friends and family.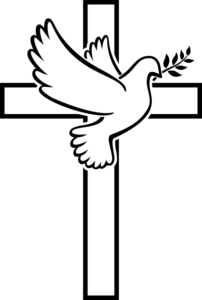 Every Praise
Lyrics
Every Praise is to our God!
Sing Hallelujah to our God!
Let's fill our streets with Praise!
He delights in your Praise today!
"Every praise is to our God
Every word of worship with one accord
Every praise, every praise is to our God
Sing hallelujah to our God
Glory hallelujah is due our God
Every praise, every praise is to our God
God My Saviour
God My Healer
God My Deliverer
Yes, He is! Oh, yes, He is
Every Praise, Every Praise, Every Praise, Every Praise
Every Praise is to My God!"
 © 2013, Li'l Eve Music/Luv Ki Music Publ. (admin CapitlCMGPubishing.com/John David Bratton)
May we grow together in the love of Christ to reflect upon the mercies and blessings upon our lives, to feel the presence of God's living Holy Spirit through worship, to sing, pray, laugh, dance, cry, but mostly to praise our Lord and Father as we were indeed created2praise.