Please add this worship song to your online church sermon, morning devotion, or evening quiet time.
Today's song is "Certain Women" by Shawna Edwards
"She is clothed with strength and dignity; she can laugh at the days to come."
Proverbs 31:25
"Charm is deceptive, and beauty is fleeting; but a woman who fears the Lord is to be praised."
Proverbs 31:30
Today let's celebrate Mother's Day by remembering our mothers and the women that have had a part in raising each of us to be the people we have become.  It may be mothers for some of us, but for others, it may be grandmothers, aunties, sisters, caregivers, or other women who have played a significant part in our lives.  Although we know that our mothers and caregivers were not perfect, just as we have not been perfect, may we look back with love and gratitude for the women God placed in our lives to love, raise, guide, and nurture us along the way.
For many of us, these significant women have been the driving force behind who we have become.  They may have played with us, baked with us, coloured with us, sang with us, skipped with us, read with us, comforted us when we were sick, laughed with us when we were silly, believed in us when we struggled, encouraged us when we didn't think we could and guided us when we wandered.  Yes, these women were with us in the good times and bad times, encouraging, believing, and most importantly, praying.
Today as we reflect on our mothers and each woman that God has placed in our lives, may we be inspired, encouraged, and convicted to live as women of faith, always striving to be the women we know God had in mind when He created us.  I would pray that one day it would be said of us that we walked with Christ in faith and lived with Christ in us.  Christ being always before us, behind us, beneath us, above us, so that we could love, nurture, serve, lead, teach, guide, and encourage, giving clear evidence to the fact that Christ did indeed dwell within us, as our guide, our strength, and our friend.
Today's song, "Certain Women" by Shawna Edwards, celebrates women of faith, women that walked with and cared for Jesus 2000 years ago, and women who, although with struggles and storms of life, served him with unwavering faith.  Although "two thousand years have gone," we can continue to walk with Him in faith, certain that He lives!
In Christ,
Lou-Anne
If this Song of Praise was a blessing and encouragement to you, if you know someone who needs comfort, encouragement or hope, or someone who loves to sing and praise with Contemporary Christian Music, please share this site or contact me.  I will be pleased to provide you with business cards to share with friends and family.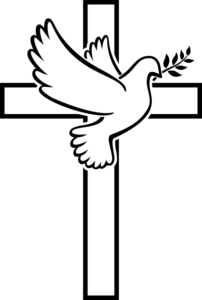 Certain Women
Lyrics

Certain women served the Lord with all they had
Certain women bathed His feet with tears
And one reached out to touch Him with her trembling hands
With faith He'd make her whole, and silence all her fears
Certain women anguished while He suffered there
On a cross of untold grief and pain
A certain woman was the first to see the risen Lord
And hear Him speak her name
I didn't have to walk with Him or see His face
To know the light and life He freely gives
Two thousand years have gone, and still I sing His praise
For I am certain that He lives
Certain women serve Him with unwav'ring faith
Certain women leave the world behind
One by one, we come before the throne of grace
Certain He will be merciful and kind
Certain through the struggles and the storms of life
Certain in the darkest hours I know
That He who suffered every pain and bought me with a price
Will some day make me whole
And some day I will walk with Him and see His face
And thank Him for everything He gives
But now it is enough for me to walk by faith
For I am certain that He lives
I am certain that He lives
Copyright © 2022 Shawna Edwards Music.
May we grow together in the love of Christ to reflect upon the mercies and blessings upon our lives, to feel the presence of God's living Holy Spirit through worship, to sing, pray, laugh, dance, cry, but mostly to praise our Lord and Father as we were indeed created2praise.