Please add this worship song to your online church sermon, morning devotion, or evening quiet time.
Today's song is "Blessings" by Laura Story
"For My thoughts are not your thoughts, neither are your ways My ways," declares the Lord.  "As the heavens are higher than the earth, so are My ways higher than your ways and My thoughts than your thoughts."
Isaiah 55:8-9 (NIV)
"And my God will supply all your needs according to His riches in glory in Christ Jesus."
Philippians 4:19 (NIV)
Today, may we be reminded of God's unmeasurable love and continued blessings, protection, prosperity, goodness, provisions and fulfilled promises. May we be reminded that God loves us beyond measure and proved it when He sent His one and only Son to the Cross to pay our debt, offering redemption and eternal life through Jesus Christ our Lord.  Though we have had and will always have trials, tribulations and disappointments in our lives, may we be reminded that God's ways are not our ways, His thoughts are not our thoughts, but His master plan for each of us individually as well as collectively is always working itself out for our good and His eternal Kingdom.
In Christ,
Lou-Anne
If this Song of Praise was a blessing and encouragement to you, if you know someone who needs comfort, encouragement or hope, or someone who loves to sing and praise with Contemporary Christian Music, please share this site or contact me.  I will be pleased to provide you with business cards to share with friends and family.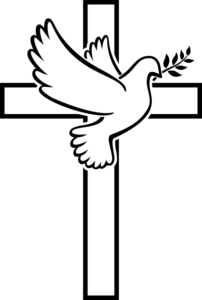 Blessings
Lyrics
We pray for blessings
We pray for peace
Comfort for family, protection while we sleep
We pray for healing, for prosperity
We pray for Your mighty hand to ease our suffering
And all the while, You hear each spoken need
Yet love is way too much to give us lesser things
'Cause what if your blessings come through raindrops?
What if Your healing comes through tears?
What if a thousand sleepless nights
Are what it takes to know You're near?
And what if trials of this life are Your mercies in disguise?
We pray for wisdom
Your voice to hear
And we cry in anger when we cannot feel You near
We doubt Your goodness, we doubt Your love
As if every promise from Your Word is not enough
And all the while, You hear each desperate plea
And long that we'd have faith to believe
When friends betray us
And when darkness seems to win
We know that pain reminds this heart
That this is not, this is not our home
It's not our home
What if my greatest disappointments
Or the aching of this life
Is the revealing of a greater thirst this world can't satisfy
And what if trials of this life
The rain, the storms, the hardest nights
Are Your mercies in disguise?
2011 Laura Stories (Admin. by Brentwood-Benson Music Publishing, Inc.), New Spring (Admin. by Brentwood-Benson Music Publishing, Inc.)
May we grow together in the love of Christ to reflect upon the mercies and blessings upon our lives, to feel the presence of God's living Holy Spirit through worship, to sing, pray, laugh, dance, cry, but mostly to praise our Lord and Father as we were indeed created2praise.