Please add this worship song to your online church sermon, morning devotion, or evening quiet time.
Today's song is "Alabaster Box" CeCe Winans
The account of the woman with the Alabaster Jar is found in
Luke 7: 36-50
A few weeks before posting this song, the Spirit of God led me to revisit a teaching by G Campbell Morgan concerning the woman with the Alabaster Jar and its connection with the parable of the two debtors.  G Campbell was regarded as one of the ten greatest preachers of the twentieth century, ministering to churches in England and the United States for sixty-seven years.  I have found inspiration for today's song from his book "The Parables and Metaphors of Our Lord."
Alabaster Jar, performed by CeCe Winans, beautifully conveys the love of a sinner woman to Her Master, Jesus Christ.  May we be transformed and healed again today as we are brought back to the need of our Saviour.  Although there can be many interpretations of the meaning of this story, all are quite interesting, such as giving our all, the anointing of Jesus prior to His death and burial, and many others (I challenge you to look them up.)  Since I was directed to revisit this teaching just prior to putting this song forth, I will now humbly share this interpretation.
This story of the Alabaster Jar is in connection with Jesus' parable of the two debtors Luke 7:41-43
To set the scene, this story has three characters, Jesus, Simon, "a woman…a sinner."
Quick summary points:
As Luke explains, Simon (a Pharisee, an orthodox Jew) brings Jesus into his house for dinner without the usual Eastern courtesies.  Simon brought no water for His feet, no oil for His head, and gave Him no kiss of salutation.
The sinner Woman… a prostitute (no name given), uninvited yet boldly entered the home and knelt before Jesus.  She shed tears over His feet, wiped her tears with the tresses of her hair, and smothered His feet with kisses, pouring on them precious ointment.
This is why Jesus would refer to Simon as coarse sackcloth and the woman as fine as fine-spun silk.
Simon saw her affection towards Jesus and associated what he saw with what he knew of the woman, that is, of her tarnished past.  He verbalized to Jesus his displeasure with the woman's actions.  Jesus, on the other hand, accepted her devotion and affection with what He knew of her: that she was a cleansed and forgiven woman.  Jesus showed at that moment what Simon knew of this woman and her past and what He actually knew of this woman's heart.
Since Jesus knew that Simon, an orthodox Jew, believed his sins were of a lesser degree than this prostitute woman with her sins being greater, Jesus would now use the two debtors to show that moral cleansing is the inspiration of devotion and beauty.   Jesus went on to give the parable of the two debtors, one owing 50 and the other owing 500 denarii.   With a further conversation between Jesus and Simon, it was agreed that the debtor owing 500 denarii would love the money-lender the most since his need for debt forgiveness was greater.  Jesus explained that both debtors owed a debt, both could not pay back the debt, and both needed forgiveness of this debt; both debtors, regardless of the debt, found themselves in the same condition.
Jesus, as in all of His parables, cleverly led Simon and each of us to understand :
The bankruptcy of all men is equal, and the price of forgiveness was costly to God and offered to the sinner by grace alone.  Both Simon and the woman were sinners, both in rebellion; rebellion being an unlikeness to God; in contradiction of the heart of God, the sinner has no varying degree of guilt being distinguished.  Although Simon recognized he was a sinner, he had the attitude of being thankful that he was not the sinner, to the same degree as the woman.  Through this parable, Jesus would teach Simon that both he and the woman were sinners owing a debt; both could not pay off their debt and needed forgiveness.  The grace of God could only give this forgiveness, but at a high cost, that is Jesus' sacrifice on the cross.
This story also reveals to us today:
Moral cleansing is an inspiration of devotion as love is not merely a passing emotion but devotion.  This story reveals that this sinner woman loved Christ with everything she had, and her love came from her many sins being forgiven.  Her cleansed heart became a loving heart.  This moral cleansing set her free from the bondage she had lived with and restored her with her Master; nothing could separate her from her Master.  With this spiritual awakening, this woman would boldly make her way to Jesus; although uninvited, she was spiritually cleansed and now finding freedom from the bondage of fear.  She knew of her relationship with the Saviour and knew she belonged with Him as much as Simon, the upstanding Jew.  She did not care what others thought of her; nothing would stop their relationship and her love from being lavished on Him.
Finally, this story reveals to us:
Moral cleansing is the secret of restored beauty.
The woman's actions were characterized by beauty, Her tears, kisses, nard, all beautiful things.  Simon looked upon her as spoiled and soiled.  I suppose Simon was correct to a certain point, but that is only until Jesus found her and cleansed her.  From this point forward, this woman would now be morally cleansed, freed from the bondage of tradition and fear, in her case, her past.  Now she would grow and blossom with the grace and beauty of Christ within her.
Today as we listen to "Alabaster Box" by Ce Ce Winans, may we be reminded that we are all sinners in need of a Saviour.
We are all bankrupt in the presence of God.
We are all His debtors and cannot pay our debt on our own
Regardless, we are guilty, if our sins are of the flesh, as the sinner woman or the spirit, as Simon the Jew.
Jesus offers forgiveness to all through the cross, and make no mistake; this forgiveness came at a high cost to our Lord Jesus Christ.
May we be reminded today that a cleansed heart becomes a loving heart.  This moral cleansing through Christ will set us free from any bondage we ever find ourselves in, to live, serve, and praise in complete confidence through Jesus.
This song has always been personal to me.  I have enjoyed and given praise through it countless times over my life.  I desire that it will be private for you today.
Please pour yourself out to the One that gave His all for you.
May we, as this woman, hold back nothing, serve without reserve, pour out our love and gratitude unashamedly, with a life of praise and adoration to our King.
Just as Jesus said to the woman, "Your faith has saved you; go in peace," may He give you rest and peace today.
In Christ,
Lou-Anne
If this Song of Praise was a blessing and encouragement to you, if you know someone who needs comfort, encouragement or hope, or someone who loves to sing and dance with Contemporary Christian Music, please contact me.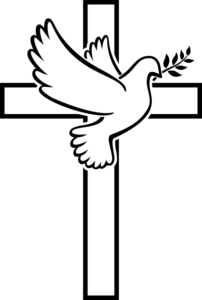 Alabaster Box
Lyrics
The room grew still as she made her way to Jesus
She stumbles through the tears that made her blind
She felt such pain, some spoke in anger
Heard folks whisper, "there's no place here for her kind"
Still on she came through the shame that flushed her face
Until at last, she knelt before His feet
And though she spoke no words, everything she said was heard
As she poured her love for the Master, from her box of alabaster
So I've come to pour my praise on Him
Like oil from Mary's alabaster box
So don't be angry if I wash His feet with my tears
And I dry them with my hair, hmm
'Cause you weren't there the night He found me
You did not feel what I felt
When He wrapped His love all around me and
You don't know the cost, not of this oil
In my alabaster box
No one knows what you've been through
I can't forget the way life used to be
'Cause I was a prisoner to the sin that had me bound
And I spent my days, poured my life without measure
Into a little treasure box I'd thought I'd found
Until the day when Jesus came to me
And healed my soul with the wonder of His touch
So now I'm giving back to Him all the praise He's worthy of
I've been forgiven and that's why
I love Him so much
Come on let's worship Him
Come on and give Him the glory (hallelujah)
Source: Musixmatch
Songwriters: Janice Sjostran
May we grow together in the love of Christ to reflect upon the mercies and blessings upon our lives, to feel the presence of God's living Holy Spirit through worship to sing, pray, laugh, dance, cry, but mostly to praise our Lord and Father as we were indeed created2praise.