Please add this worship song to your online church sermon, morning devotion, or evening quiet time.
Today's song is "A New Hallelujah" by Michael W. Smith
"Start children off on the way they should go, and even when they are old they will not turn from it."
Proverbs 22:6 (NIV)
"Jesus said, 'Let the little children come to me, and do not hinder them, for the kingdom of heaven belongs to such as these.'"
Matthew 19:14 (NIV)
"See that you do not despise one of these little ones. For I tell you that their angels in heaven always see the face of my Father in heaven."
Matthew 18:10 (NIV)
Today's song is "A New Hallelujah" by Michael W. Smith featuring The African Children's Choir.  I wanted to feature a song that shows the gift of God's precious children with their pure joy and beauty.
This week I have it on my heart to ask you to join me in prayer for our children.  Many of us struggle to make sense of and deal with this seemingly new upside-down world we live in today.  My heart is saddened for our children that seem to be growing up in a world that is ready to take our God, the God of our fathers, and the God of all creation out of our midst.  We seem to live in a world ready to take from our little ones of their innocence and purity, be it from society, movies, music, games, or culture.
Children are viewing on as parents are angry, confused, isolated, tired, and stressed; many of their parents have abandoned their Christian foundations and faiths.
Today more than ever, our children need moms, dads, aunts, uncles, friends, and mentors to teach them about Jesus.  They need to learn that there is a God that created the heavens and the earth, a powerful, everlasting God that can be their Lord and Saviour.  They need to know that there is a God to call out to in their difficult times, a Friend that will be like none other; that will love, protect, and guide them in every season of their life.  They need to know they have a God that will feed their soul if they are hungry and their spirit if they are confused, lonely, or scared.  They need to know that they have a God available to them if they are being abused or bullied; this God will love, protect, and provide for them like no other.
We read of how Jesus loved the children, how He was an advocate for children and how He would make time for them when others would not.  Today, may we strive to be Jesus' hands, feet, and voice as we love and advocate for the children we come across daily.
Let's pray together:
Our Father in Heaven today, we pray for our children, we pray for the children from Africa to Australia, from Brazil to China, from New York to Houston, and from Essex to Vancouver, we pray for our grandchildren, our nieces and nephews, children that we see at the bus stop, children we see at the grocery store, and children we see from war-torn nations around the world.  Father, we know how precious each child is to You.  Please keep the children safe emotionally, physically, and spiritually.  Please protect them from the evils that may surround them, and if they are in any difficult situation, please give them the strength and courage they may need and see them through their difficulties, guarding and protecting them so that they may know that You were always there for them.
Please guard our children against evil people and harmful teachings; please grant them wisdom beyond their years for discernment and truth.
May we, as adults, be willing to advocate for their innocence and protection.  May we bravely speak up for our children and the children we come in contact with, may we teach them of you, and continue to pray for their protection in this upside-down world that we live in.
As our children begin a new school year, we pray for their joy, peace, protection, and continued innocence.  May they learn of You and experience your unconditional love. We pray for their precious souls; may they learn that this home is only for a short while, and they will one day live with you for eternity.
In Jesus' Name, Amen
It is now 24 hours after my original post; I have come back to add, isn't it interesting that if Christ's church would arise from Africa to Australia, from Brazil to China, from New York to Houston, and from Essex to Vancouver and everywhere in between, how our children and families would be blessed, restored, and healed.  Imagine the lives that would be transformed with a return to biblical principles and teachings with a church on fire for Christ; We will continue to pray for these things, look for opportunities, and feel the nudging presented by the Holy Spirit.
"Let the Church Arise"
Amen!
In Christ,
Lou-Anne
If this Song of Praise was a blessing and encouragement to you, if you know someone who needs comfort, encouragement or hope, or someone who loves to sing and dance with Contemporary Christian Music, please contact me.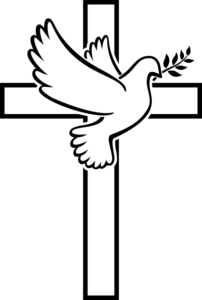 A New Hallelujah
Lyrics
Can you hear, there's a new song
Breaking out from the children of freedom
Every race and every nation
Sing it out sing a new Hallelujah
Let us sing love to the nations
Bringing hope of the grace that has freed us
Make Him known and make Him famous
Sing it out sing the new Hallelujah
Arise
Let the church arise
Let love reach to the other side
Alive come alive
Let the song arise
Africa sings a new song
Reaching out with the new Hallelujah
Every son and every daughter
Everyone sing a new Hallelujah
Whoa whoa, whoa whoa yeah
Let the song arise, let the song arise yeah
Let the song arise, let the song arise
Let the world sing a new Hallelujah
From Africa to Australia
From Brazil to China
From New York down to Houston!
Everyone sing a new Hallelujah
Everyone sing a new Hallelujah
Source: LyricFind
Songwriters: Tim Hughes
A New Hallelujah lyrics © Capitol Christian Music Group,
Capitol CMG Publishing, Universal Music Publishing Group
May we grow together in the love of Christ to reflect upon the mercies and blessings upon our lives, to feel the presence of God's living Holy Spirit through worship to sing, pray, laugh, dance, cry, but mostly to praise our Lord and Father as we were indeed created2praise.